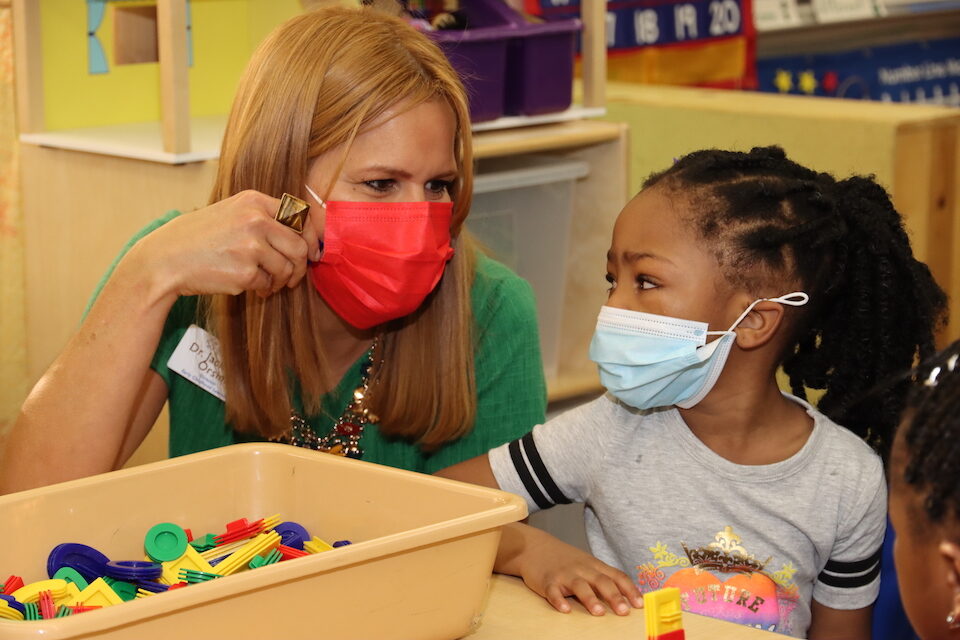 Arlington ISD's pre-K started yesterday, but the fun is just getting started. If you haven't enrolled your child yet, that's ok. It's not too late! Just go to aisd.net/prek to learn all about our outstanding pre-K programs and to start registration.
Pre-K Options
With many pre-K program options, we have the right class for your three- or four-year-old. We have half-day pre-K classes for three-year-olds, full-day classes for four-year-olds, ESL and bilingual pre-K options, and more. Visit our pre-K website for details about all of our programs.
While there are a number of different program options, every class is outstanding because every class has a certified teacher who loves kids and is dedicated to early childhood learning. They treat their students as though they were their own and do whatever it takes to help their "kiddos" succeed.
Free
Plus, our pre-K is completely free if you qualify. And for those who don't qualify, we offer full scholarship opportunities and a very affordable tuition-based option.
Questions
There's no doubt pre-K is the perfect way to launch your child's educational journey and set them up for a lifetime of success. But choosing the right program and then sending your little one off to school for the first time can be difficult. You probably have lots of questions.
We would love to answer your questions and help support you and your child as you start this journey. Please contact our early learning childhood experts at (682) 867-9418 or prekquestions@aisd.net.
And read more about our play-based curriculum and why Arlington ISD pre-K is the right choice.