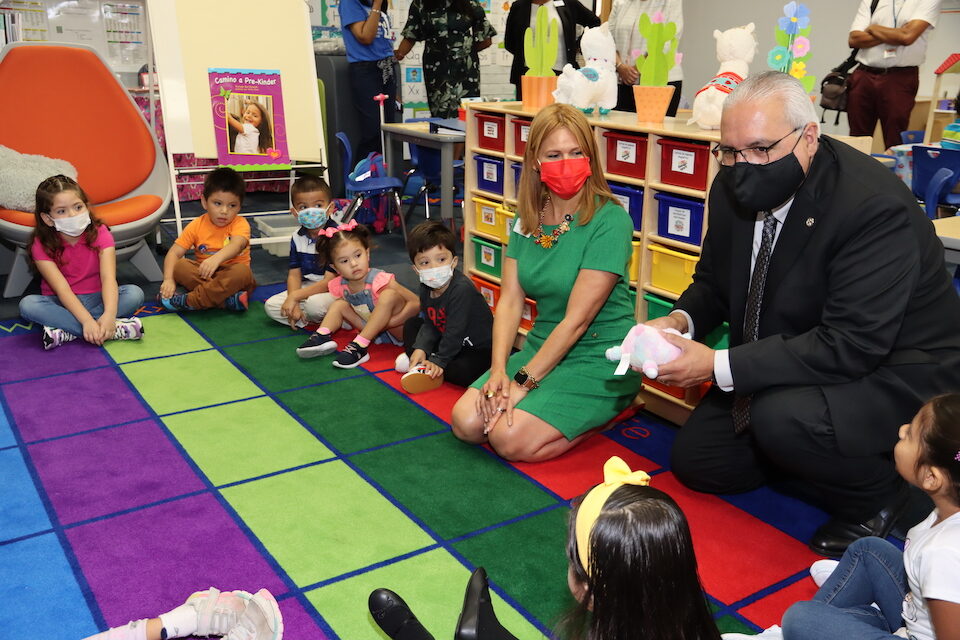 Arlington ISD Superintendent Dr. Marcelo Cavazos spent his first day of school like he always does, traveling across the district to visit students and staff members.
On Monday, he also found out some important news from a second-grade student at Thornton Elementary.
"I don't want to go to high school," she said. "It's not like High School Musical."
While that may be true, there was plenty of music options for Cavazos to check up on Monday. He visited a piano class at the new Center for Visual and Performing Arts. He also got to see the ongoing progress at Gunn Junior High and Fine Arts and Dual Language Academy, where he visited a theater and dance class. Both those classrooms used to be part of the library at Gunn Junior High.
The school is undergoing a major renovation as part of the 2019 Bond. Monday also marked the first day for sixth graders from the Corey and Jones fine arts and dual language academies to attend Gunn.
Those who were in the theater class got to find out a little bit about Cavazos, as he participated in an exercise where you tell your life story in 20 seconds.
Cavazos started his day welcoming students at Bebensee Elementary, where he also visited several pre-K classes. He met with the freshman students at Bowie who are part of the district's first ever P-TECH program before heading to the CVPA for visits to piano, music and theater classes.
Cavazos then visited classes at Berry and Thornton elementaries before finishing his visits at Gunn.
By the time he wrapped up there, Cavazos had walked more than three miles and spoken with more than 20 classes.
"It was great to see our students so enthusiastic about being in school," he said. "Our teachers have done a wonderful job preparing for the school year."