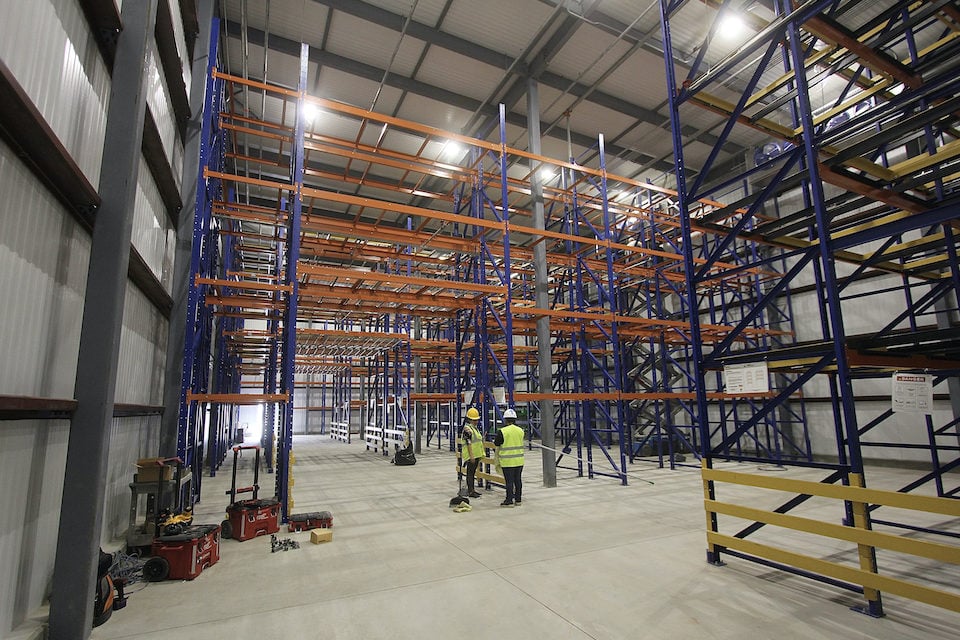 Freezer addition almost ready
Extensive renovations for the Arlington ISD's Food and Nutrition Services building are nearing completion with the new catering kitchen scheduled to open after spring break.
Thanks to the 2019 Bond, the Arlington ISD's food and nutrition services' headquarters is getting a much-needed upgrade that will improve efficiencies and logistics, create better working environments and enhance food storage.
The project – a complete renovation of the building and the construction of a new freezer addition – required the food and nutrition services staff to vacate the building last winter and take up temporary residence at another district building while construction is underway.
Their exile won't last much longer.
The first part of the renovated space – the catering kitchen – opens after spring break. The kitchen equipment is in, inspections were this week and chefs will move in after spring break.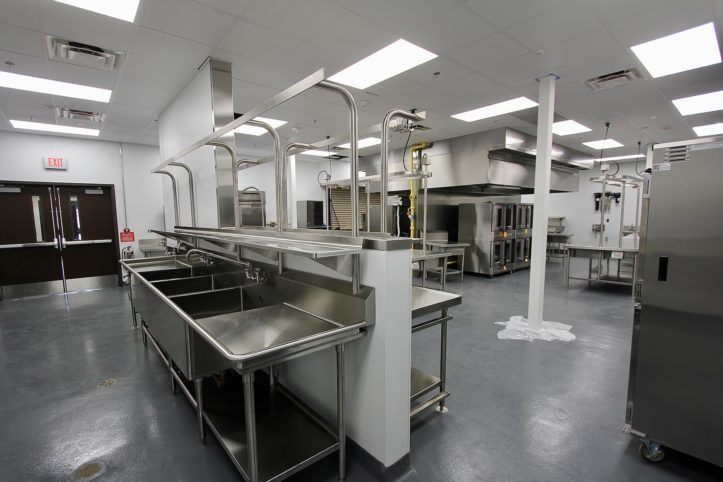 "The renovated catering kitchen will be a dramatic improvement over the old, smaller kitchen, which was on two levels," said David Lewis, Arlington ISD's food and nutrition services' director. "Now on one level, chefs will no longer have to go up and down stairs to navigate the entire space."
Plus, the new catering kitchen opens up to a new training room/conference area large enough to accommodate 110 people, the number of managers and leads in the department.
The renovated office area is also nearly complete, and staff will move in this summer. In addition to the offices, the renovated space includes a parent engagement area where parents will be able to get information and register for meal benefits.
Finally, the new 7,400 square-foot freezer addition is almost ready as well. Once fully complete, there's about a three-week process to get the freezer ready to store food. First, the freezer will be fired up. Then it can take more than a week to achieve the freezing temperature required for the space. Once that temperature is achieved, the freezer is left empty for a time to ensure it can maintain that temperature. Finally, food will be introduced to the freezer.
The freezer is replacing four, older, less-efficient freezers. Once up and running, demolition of the old freezers will begin. Their demolition will make way for a new loading dock near the catering kitchen.
See more photos of the new spaces.