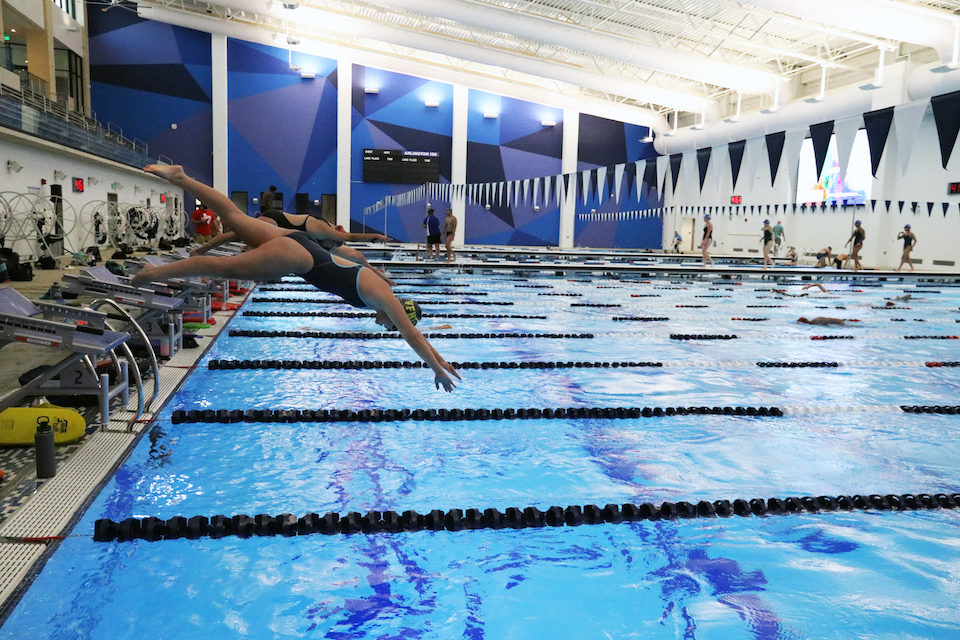 Action starts Saturday at 9:45 a.m.
If you missed watching Olympic swimming last summer due to COVID, here's your chance to get your swimming fix. Watch our own top swimmers compete in a world-class Olympic-level pool for the first time. The Arlington ISD's new natatorium is set to host its first district swim meet tomorrow and you're invited to watch all of the District 4-6A action.
Fans won't be allowed at the meet since the stands will be used to social distance athletes. The action starts at 9:45 a.m. and features swimmers from Arlington, Bowie, Lamar, Martin and Sam Houston high schools, along with Mansfield, Mansfield Lake Ridge and North Crowley high schools. The top four teams will advance to regions in two weeks.
Watch the replay of the livestream on the Arlington ISD Youtube Channel.      
New Natatorium features Myrtha Pool
"We are extremely excited that we have the opportunity to host a district meet," said Eric White, Arlington ISD athletic director. "This is a very competitive district and we will have some great kids getting to compete at a high level. I am happy to showcase our natatorium!"
The new natatorium, part of the Arlington ISD's new Athletics Center, opened in the fall and features a 50-meter world-class Myrtha pool. The pool's unique design minimizes wake and gives all swimmers clean water. It also has moveable bulkheads and a diving area with four boards. The natatorium offers seating for 1,000 spectators and also houses a warm-up pool.
Will New Records be Set? 
"We are excited to see fast swims in the state-of-the-art Myrtha Pool with maybe some local high school records broken this weekend!" said Suanne Dangelmaier, Arlington ISD natatorium director and aquatic coordinator.