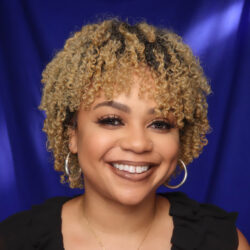 dmccray@aisd.net
682-867-4552
Main Office

11th Grade Parent/Community Coordinator
11th Grade Classroom Guidance
Community Partnership Liaison
Scholarship Counselor
Faculty Trainer
Senior Awards Committee
Canvas Course Coordinator
Social Media Co-Coordinator
I have a passion for working with young people and helping them be the best version of themselves. I earned my B.A. in Biology and M.Ed of Secondary Education from the University of North Texas. After teaching for 7 years, I realized that I wanted to help students in and out of the classroom and decided to become a high school counselor. I love being be a part of the Bowie counseling team! I love helping students tap into their full potential, reach their goals, and achieve their dreams. I believe that in order to be successful you have to work hard, be resilient and do what ever is necessary to overcome adversity.
"When educating the minds of our youth, we must not forget to educate their hearts."– Dalai Lama