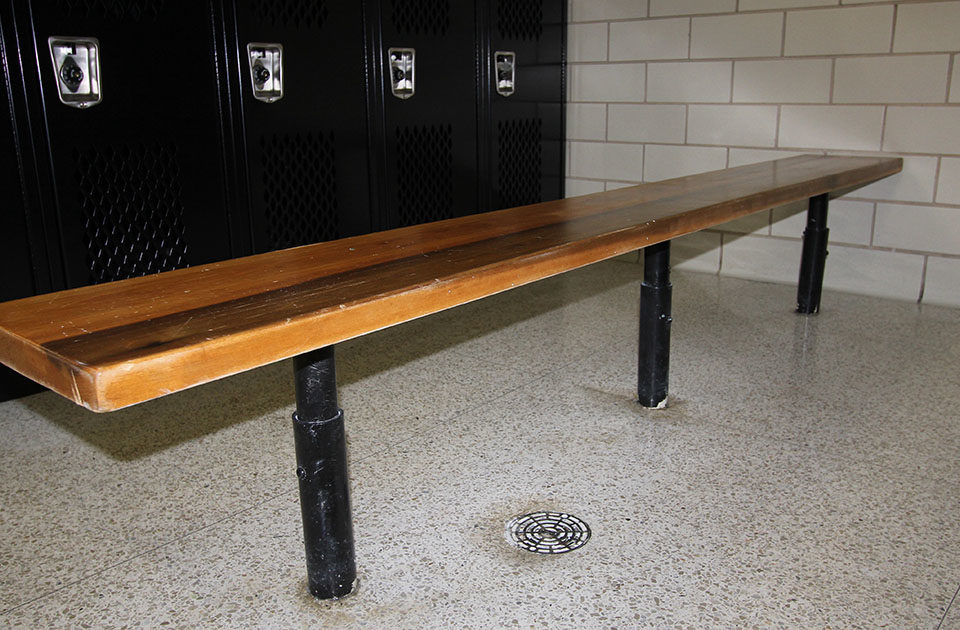 2014 Bond Preserves Legacy of Arlington ISD Past While Upgrading For Future Alumni
If you etched your name into a girls' locker room bench at Arlington High School in the last 40 years, it's probably still there.
Thanks to a thoughtful Arlington ISD carpenter, recent renovations funded by the 2014 Bond included a little historical preservation. Instead of replacing the old benches in the girls' locker room at Gym A, they were carefully refinished.
The benches are original to the gym, built in 1981, and made of maple, a very strong, durable wood that wouldn't be used today because of its cost. New benches are typically oak, aluminum or metal.
Jerry Gray, an Arlington ISD lead carpenter, recognized an opportunity to reuse the maple on the benches, beat up over nearly 40 years but still strong and durable, and preserve the history etched into the wood by AHS girls.
"I just thought since no curse words were used, it would be cool at a 20-year class reunion if students might be able to find their little bit of mischief they did in their youth," Gray said. "And somehow it made sense to the powers that be."
The benchtops were removed and placed on the tops and sides, but not on the bottom so that the signatures underneath were preserved. The wood was sanded and refinished with sanding sealer, and the mounting posts were repainted prior to reinstalling.
In addition to the bench work, AHS locker room walls were repainted, the terrazzo floors were restored and new locker banks were installed – all part of the renovations at Arlington High School funded by the 2014 Bond.
Learn more about the scope of work at AHS and see photos.