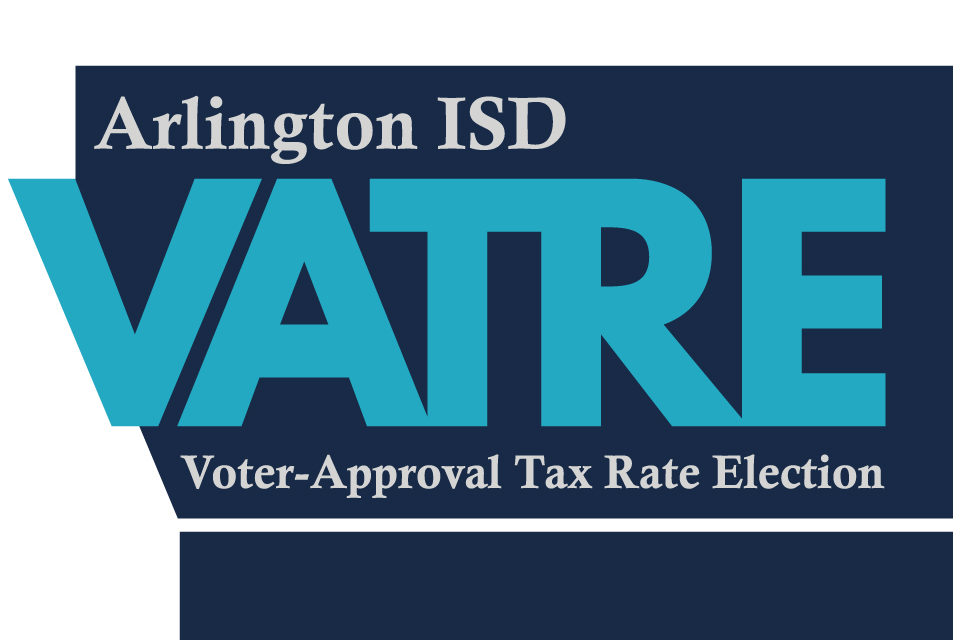 The Arlington ISD Board of Trustees has called for a Voter-Approval Tax Rate Election on Nov. 3, 2020. If approved, the VATRE would generate approximately $56 million in additional revenue for the district. "Passage of the VATRE would provide our district millions in state funding that we could not access otherwise," said Arlington ISD Superintendent Dr. Marcelo Cavazos. "The money would be used to improve compensation for teachers and staff and to address operational day‐to‐day expenses."
The Arlington ISD has identified three primary uses for the VATRE:
1) Teacher Pay
Arlington ISD has lost ground in competitive market pay for teachers over the last several years. Competing districts with more revenue can effectively attract and retain quality educators through higher salaries. A VATRE would be used to increase teacher compensation.
2) Access to additional state funding
The additional pennies of tax authorized through a VATRE are weighted in state funding formulas. The proposed tax rate increase would generate approximately $18 million in state aid to be used for teacher salaries and instructional programs.
3) Staff Pay
Like pay for teachers, Arlington ISD would use the VATRE to increase pay for support staff.  This includes approximately 4,000 staff members who provide educational support services for students, drive buses, clean and maintain schools and provide security services.
Arlington ISD has never had a VATRE. In fact, the district's Maintenance and Operations tax rate has remained the same or declined in each of the past 15 years. "The majority of school districts in our area have already passed VATREs," said Arlington ISD Board of Trustees President Kecia Mays. "By not passing one ourselves, we are leaving millions of dollars of state aid on the table. We have outstanding teachers and staff. The VATRE would be used to increase their salaries in the future." If the VATRE is approved by voters in November, the total tax rate would increase 8.84 cents. The new tax rate would cost the owner of an average home in Arlington, which is valued at $208,985 according to the Tarrant Appraisal District, an additional $162.70 annually, or $13.56 per month. Taxpayers over age 65 would incur no tax increase unless they make substantial improvements to their home.
More information is available at aisd.net/vatre.