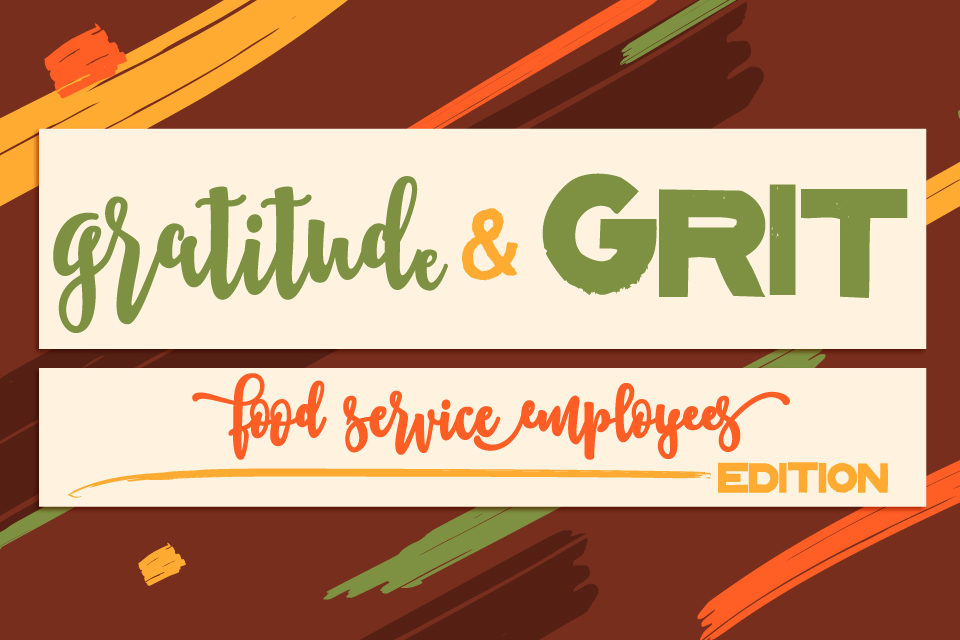 Food and nutrition services team has served despite pandemic
It's Thanksgiving, so it couldn't be more appropriate to express our gratitude to the Arlington ISD food and nutrition services team. Their grit has been revealed by COVID as they have kept thousands of Arlington kids fed throughout the pandemic. When COVID-19 caused widespread shutdowns back in March, the food and nutrition team rose to the occasion.
"When we realized schools were going to close due to the pandemic, one of our first concerns was how do we feed our students that depend on us for meals," said Arlington ISD Superintendent Marcelo Cavazos. "But we didn't miss a single meal because our food and nutrition employees met the challenge immediately and served in spite of the unknown dangers."
As soon as the decision was made to close schools, food and nutrition services geared up to make sure students – and anyone 18 and younger – could still get breakfast and lunch every day. By March 16, the first day that schools were closed, the food and nutrition team was operating out of 23 schools, providing curbside meals for students and children in the community. Despite the uncertainty of the pandemic in its early stages, the food service employees boldly continued to work.
And they never stopped. The curbside meal distribution continued through the summer and again in the fall when school started virtually. Even now that schools are open for in-person instruction, they continue to provide meals for both the students in the building and students attending virtually. Virtual students can pick up meals each day at 30 locations.
"It has been extremely challenging," said David Lewis, Arlington ISD food and nutrition services director. "The support we have received from so many in the district and in the community has really propelled us. The team desires to be a blessing to the community. We never considered shutting down because we know how many kids depend on us for their meals."
Since March 16, the food and nutrition services department has provided more than 3.1 million meals and counting. More than 500 food and nutrition employees have made it all possible, working in sometimes unexpected (empty schools) and often uncomfortable (outside food distribution stations in the cold, rain and middle of Texas summer) conditions. They brushed aside fears of coronavirus to make sure our children received the food they need.
"We have an amazing team," Lewis said. "I couldn't be prouder of their selflessness and dedication."
Thank you, food and nutrition team. We are grateful for your grit. May you have a Happy Thanksgiving and may someone else do the cooking.