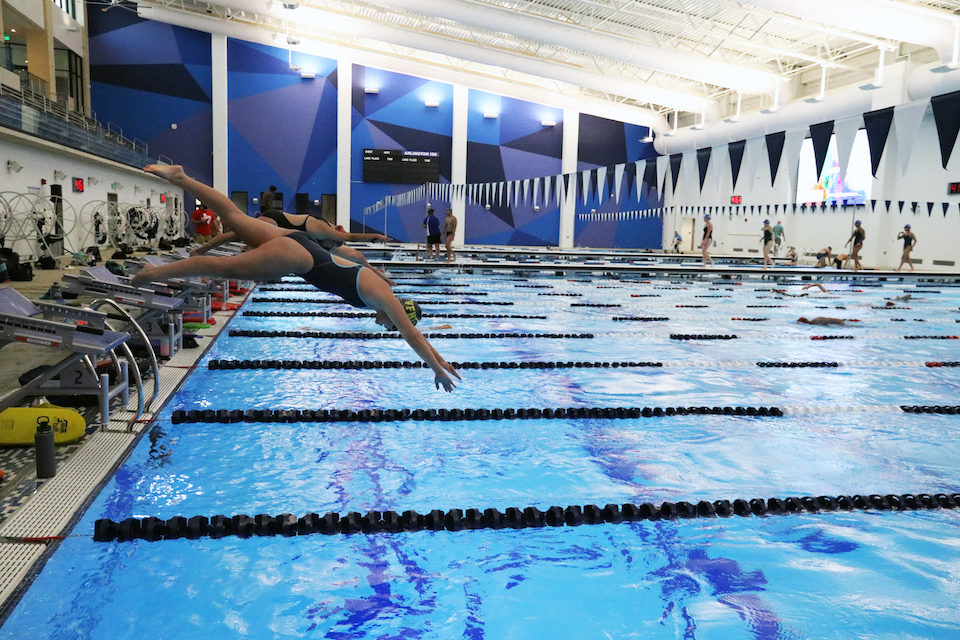 District hiring life guards and swim instructors
While it may be a little chilly outside, things are certainly heating up inside the new Arlington ISD Natatorium. 
Arlington ISD swimmers are already taking advantage of the facility, which was funded by the 2014 Bond. There are practices and meets at the natatorium, including a district swimming and diving meet later this month.
Others are also about to get their toes wet, too. 
The district is currently hiring lifeguards, senior lifeguards, assistant swim coaches and swim school instructors. You can apply for those hourly positions on the district's site.
The district is hoping to fill those spots by February, because that's when the natatorium will open its doors to the rest of the community with the Arlington ISD Aquatics Club.
"This has been a long time coming," said Suzanne Dangelmaier, the program director and head coach for the club. "The opening of the natatorium was a big plus for our district. Now we're excited to have a swim club that can support the entire Arlington community."
The Arlington ISD Aquatics Club will be open for all swimmers ages 5 through 18.  Swimmers do not have to be enrolled in the Arlington ISD, and they don't have to be ready for the Olympics, either. The swim club will be open for students looking for an intro to swimming as well as for competitive swimmers.
To find out more about the Arlington ISD Aquatics Club, email Megan Howard at mhoward4@aisd.net.