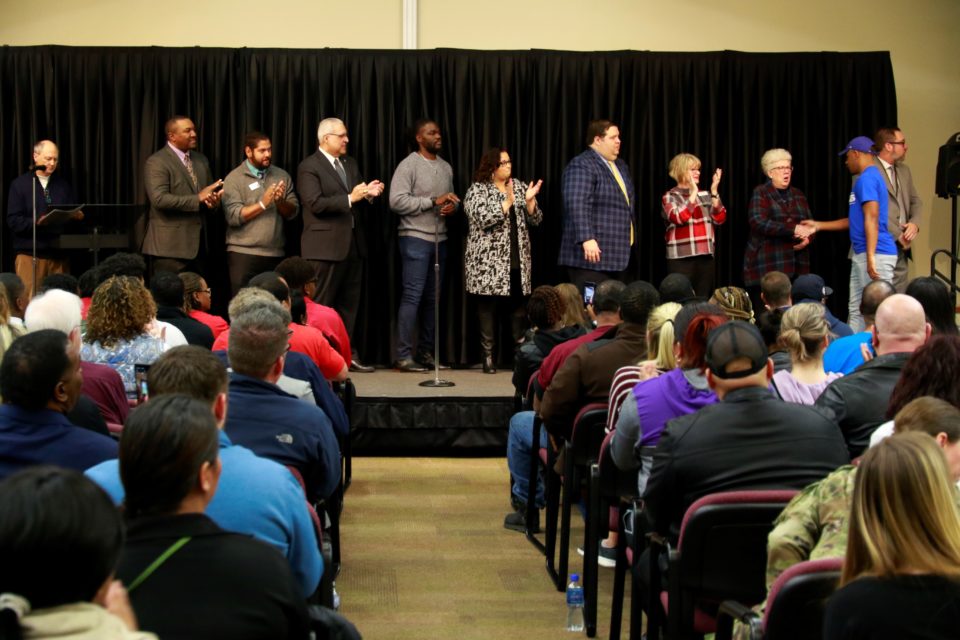 National Signing Day was met with a huge crowd of student-athletes, parents and coaches Wednesday at Arlington ISD's Professional Development Center as 76 students from the district finalized their plans for college.
The students represented all six of the district's traditional high schools and will compete at 56 schools at the collegiate level. The students earned more than $3.9 million in scholarship money.
Arlington ISD students will play collegiately in everything from football to women's tennis (Martin's Haley Moyer at John Brown University). Bowie's Jarin Johnson (Air Force) and Martin's Edward Jones IV (Navy) will play football at service academies. District athletes have the coasts covered, too, as Bowie's Elijah Carr football career will continue at Fullerton College in California while it's more volleyball for Martin's Kylie Loftis on the east coast at Virginia Commonwealth.
Tommie Harris, who played football collegiately at Oklahoma and then professionally for the Chicago Bears and San Diego Chargers, was the keynote speaker. Harris wowed the crowd with his speech about the importance of education and hard work.
"Education is the new gas money," Harris said. "Have you ever seen anyone follow a parked car? A car that doesn't have any gas isn't going anywhere."
Watch the entire signing day ceremony on Youtube. You can also see all the pictures from the event on our Flickr album.
Congratulations to all of Arlington ISD's Student Athletes. You make us proud!