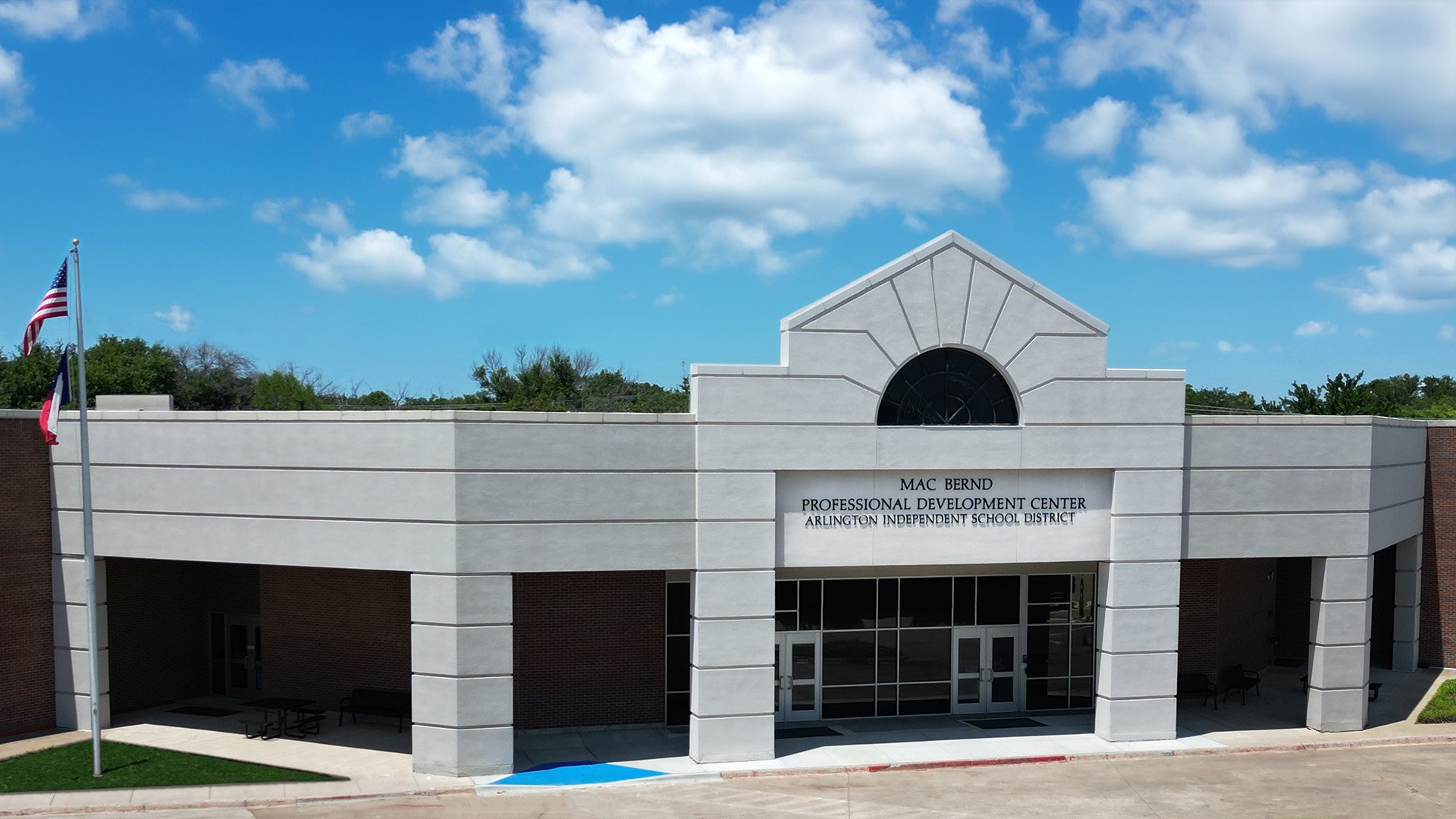 Mac Bernd Professional Development Center
1111 W. Arbrook Blvd.
Arlington, Texas 76015
The Arlington ISD Mac Bernd Professional Development Center (PDC) was established in January 2005 providing a central district location to train and grow students, teachers, administrators and staff to excel as learners. The PDC hosts on average 3000 training sessions and special events each year. The PDC follows the published Arlington ISD calendar. Summer trainings are hosted at the PDC to prepare administrators and teachers for the upcoming school year.  
The PDC contains 13 training rooms varying in size between 15 to 320 participants. Each training room has an audio/visual system to meet the needs of presenters. Arlington ISD partners with community and nonprofit groups to host various trainings and events at the PDC. 
For information to see if a community group or nonprofit group is a community partner, please email pdc@aisd.net.  A PDC team member will help answer any questions.
Office hours:
School year office hours are from 7:30am to 4:30pm, Monday through Friday. 

Summer office hours (June-July) are from 7:30am to 5:30pm, Monday through Thursday.

Saturday training session and special events are available upon request based on availability.
The PDC is closed on Sundays.
Anyone interested in using the PDC for an Arlington ISD school event or an Arlington ISD community partner event should submit a room request using the button below. All evening and Saturday events must be completed by 9:00pm and must be clear of the building by 10:00pm.
All community partners will receive a confirmation email if rooms are available.  If the desired date is not available, a PDC team member will be in contact with the community partner or school to discuss alternative options.  
The second step in the confirmation process is to work with the AISD Facility Usage and Rentals request team to finalize the reservation request and provide a cost for renting rooms at the PDC. All rentals require commercial general liability insurance from a company licensed in the State of Texas. This second step must be completed and payment received 2 weeks prior to the event date.
All groups using the PDC must adhere to the AISD Facility Use Agreement, PDC Banquet Usage Guidelines and complete the Pre-Event Safety Checklist before the event date.