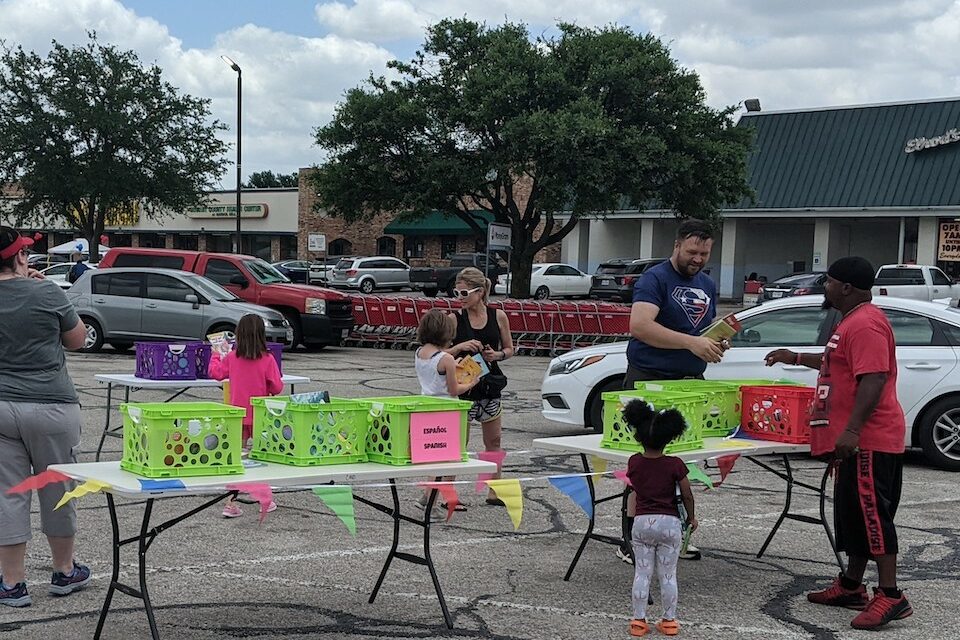 Arlington ISD's library media services department is running a bookmobile this summer and giving away free books! Check it out this Saturday, July 10, or Saturday, July 24, from noon – 2 p.m. You just have to be an Arlington ISD student in pre-K-12th grade.
"One of the key factors in building literacy skills, vocabulary development and academic success is whether children have books at home to read," said Lesley Cano, Arlington ISD library specialist. "The Arlington ISD library media services department is excited that through a grant from the AISD Education Foundation for the Arlo Bookmobile, students who don't have many books at home can stop by and get free, brand-new books to take home, read, and share with others in their family." 
Bookmobile details:
DATES: July 10 and July 24
TIME: Noon – 2 p.m.
LOCATION: Elrod's Cost Plus parking lot (corner of Randol Mill and Cooper) 
Books in English and Spanish for pre-K-12th grade students in Arlington ISD