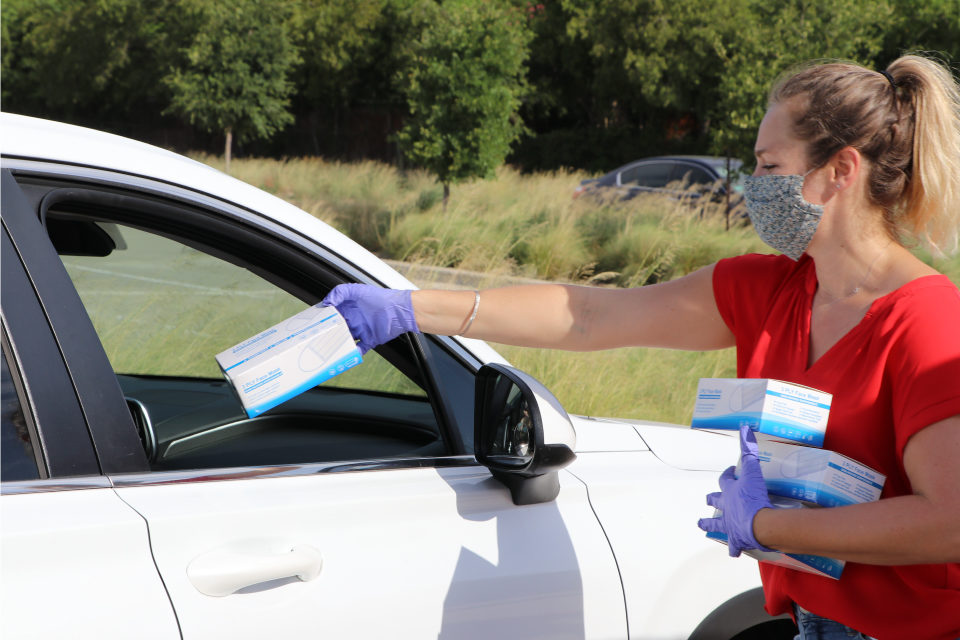 Arlington ISD hosts Giveaway of Masks from City of Arlington, Texas Rangers
Arlington ISD schools may be closed, but you couldn't tell that Thursday morning if you were on the east side of Arlington for the mask giveaway.
There was no place people wanted to be more than the Dan Dipert Career and Technology Center.
That's because the CTC was the host site for the city's mask giveaway with 250,000 disposable masks available in a drive-thru with each car getting 50 as well as a cloth mask from the Texas Rangers.
"I got here at 7 a.m. and the event was having a start time of 9 a.m.," said Aimee Rockhill-Carpenter, the health services manager for the City of Arlington. "There were already people in line at 7 a.m. to pick up their masks. To me that says there is a huge demand for masks. People are aware of the requirement to wear masks and the public health effort to prevent community transmission of COVID-19."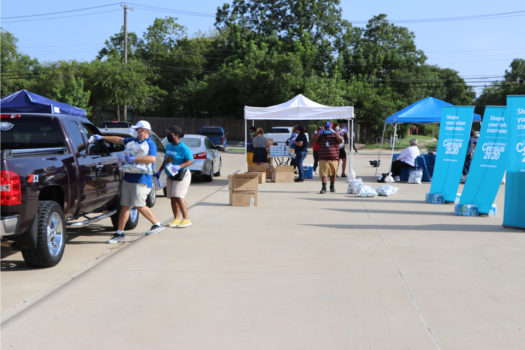 Cars surrounded the building as well as Pioneer Parkway in an effort to get the masks, which marked the third time the city has done a mask giveaway. In just about five hours all the masks were distributed. Working with the Arlington ISD made sense to the city because of the spread of COVID-19 in the area.
"On the east side we have seen there are increased rates of community transmission," Rockhill-Carpenter said. "The statistics are monitored by zip code. We came out to the Dan Dipert Center with the Arlington ISD because we really wanted to target the communities that most need this resource."
Masks Donated by Tarrant County
The disposable masks were donated by Tarrant County. Rockhill-Carpenter believes the turnout Thursday was proof the community wants to wear masks and prevent the COVID-19 spread.
That wasn't lost on the people picking up the masks.
"It's such a blessing," said Cheryl Jackson-Aaron. "We've got two granddaughters living with us. I was really worried about them going back to school without masks."