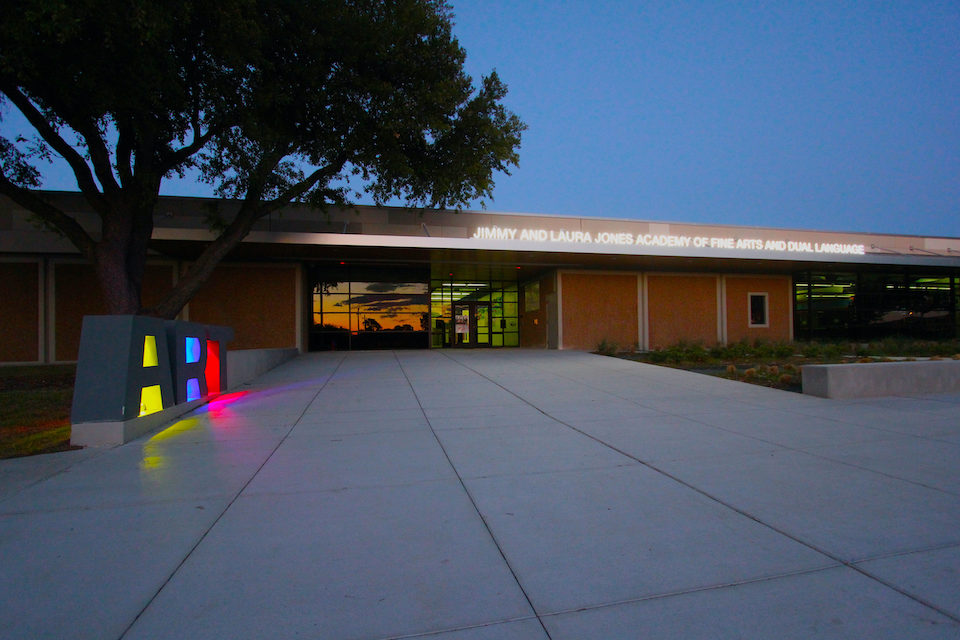 Students learn Spanish, Mandarin, piano, dance and more
Avery B. isn't your typical fifth grader.
Well, she isn't typical unless your child is a student at Corey Academy of Fine Arts and Dual Language or Jones Academy of Fine Arts and Dual Language.
If that's the case, then the Corey fifth grader is a lot like any of the students at the two schools.
"You get to learn so many things and learn different languages," Avery said. "We have a lot of stuff that most schools don't have like all the fine arts activities. My favorite class is Chinese. It's a fun language to learn. I like to speak Chinese at my house to my parents. I tell them what I'm saying in Chinese and then in English so they can understand it."
Avery is part of the first cohort at Corey as both Corey and Jones made the switch to dual language and fine arts academies in the fall of 2015. Students at both schools learn the same skills as students at traditional elementary schools, but they also receive fine arts instruction and second-language acquisition. Students are taught literacy and content in both English and Spanish beginning in kindergarten and add Mandarin Chinese in second grade.
In addition to the language, the schools use the "All Arts for All" instruction with students working in everything from piano to dance. The fifth graders who started in the fall of 2020 were the first that had the ability to pick their own fine arts path.
Jones Principal Katiuska Herrrador has been at the school since it was repurposed in 2015 and has seen the growth of the academy setting in the Arlington ISD.
"It's been everything I thought it would be and more," Herrador said. "We're trying to balance core instruction and the fine arts opportunities. We interact so we can accomplish both and bring learning to life. We also want our students to be bilingual and biliterate. It's traditional with a twist. We're responsible for the same standards as traditional schools but we just capitalize on our instruction to help our students."
Students aren't the only ones eager to join the fine arts and dual language academies. Jones art teacher Todd Russell made a career switch and his first job was at Jones five years ago.
What he's seen from the students in four years has stunned him.
"This is all becoming second nature to them," said Russell, whose focus is on 3D arts. "They don't really know they're embracing this. It's part of their life and it's always happening. It's like being on the set of Fame. I have to tell kids to stop singing show tunes."
Corey second-year principal Nidia Zaravar has a unique perspective on the experience, too. She was a principal at Atherton Elementary before coming to Corey. She was a bilingual teacher for 16 years and was heavily involved in extracurricular activities when she was at Atherton.
Some of those activities are everyday occurrences at Corey.
"We are all about providing students with opportunities regardless of the school," Zaravar said. "We build self-esteem here and have different ways of thinking. Imagine being able to do things during the day that you did after school. That's what happens here. It's just a wonderful community."
If Corey Academy or Jones Academy is the right fit for your child apply now. Applications close at 5 p.m. on Friday, February 5. Learn more about all of Arlington ISD's specialized programs at the Arlington ISD website.