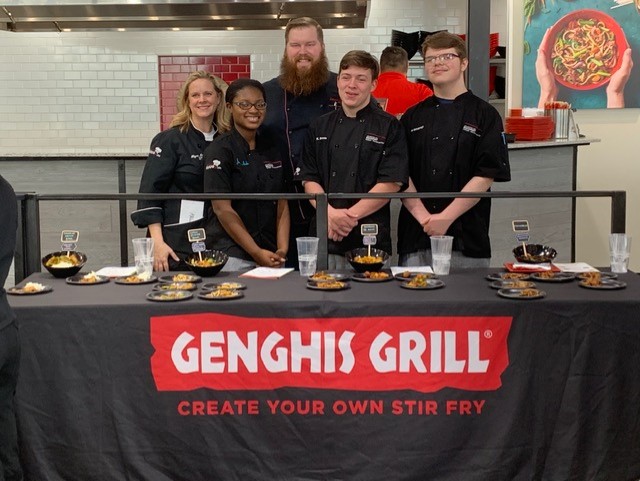 Culinary students from the Arlington ISD Dan Dipert Career and Technical Center have a new menu item at Genghis Grill, proving they continue to lead the way when it comes to knowing what kids want to eat.
A year after a trio of CTC students had a menu item on the menu at Cotton Patch Café, three more students whipped up a menu item that is now featured on the $6 Kids Fit Menu at all 56 Genghis Grill restaurants.
Open Sesame
The Open Sesame Bowl was created by advanced culinary students Jasmine A., Kaleb B. and Trevor S. as part of the Kits Fit Menu program in conjunction with Medical City Children's Hospital and Ghengis Grill. The bowl is one of four nutritionally sound dishes created by Texas ProStart culinary students.
 "It just goes to show the hard work that we've put in and quality of the students we're getting from the intro courses," said Ethan Chavoya, the culinary teacher who was the coach for the team. "The quality of the students we have in Arlington has made this process so we're able to go and compete for two years in a row and win two years in a row. It's a big deal for us. It's a big deal for the students because it boosts their confidence. It makes our program look phenomenal because it is."
The Ingredients
The trio of students began working on their dish last fall and settled on a 480-calorie meal m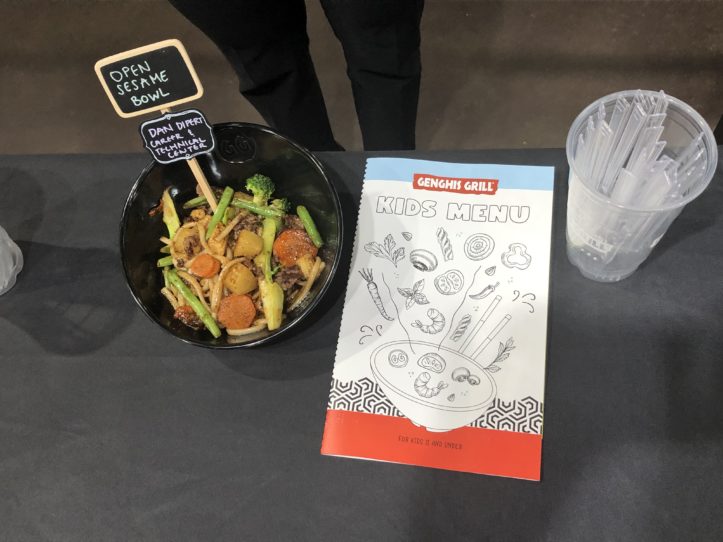 ade of sliced beef with a touch of garlic, baby corn, broccoli, carrots, green beans, pineapple and udon noodles with a sesame sauce. The students focused on taste and making sure the dish was healthy.
It was a lot of work but was worth it.
"It's an opportunity to see how healthy you can make a meal and be creative as well," Jasmine A. said. "It tastes good. The three of us combined our ideas. This is honestly awesome.