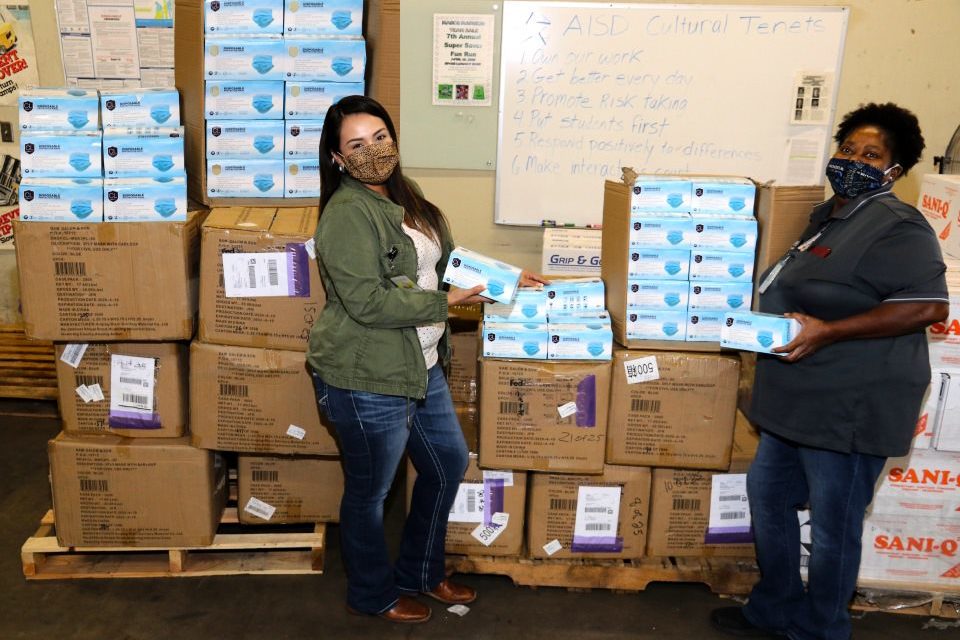 GM donation will help keep students and staff safe 
GM Financial donated 50,000 masks to the Arlington ISD that will be distributed throughout the district.
"As a Fort Worth-based company with a large operation in Arlington and nearly 5,000 employees in the Metroplex, GM Financial has a long-standing commitment to supporting the health and welfare of the communities where we live and work," said Dan Berce, president and CEO of GM Financial. "With the continued threat of COVID-19, these masks are one way we can contribute to a safe learning environment for two of our local districts."
GM Financial also donated 50,000 masks to the Fort Worth ISD. GM has 3,300 employees who work in Arlington.
The disposable masks, which are adult sized, help fill a need in the district.
"GM has looked out for the staff and students in the Arlington ISD for years," Arlington ISD superintendent Dr. Marcelo Cavazos said. "It's amazing to have partners like that, especially in times like this. We will be able to put these masks to great use to ensure that our staff and students are safe, which has always been our No. 1 priority."