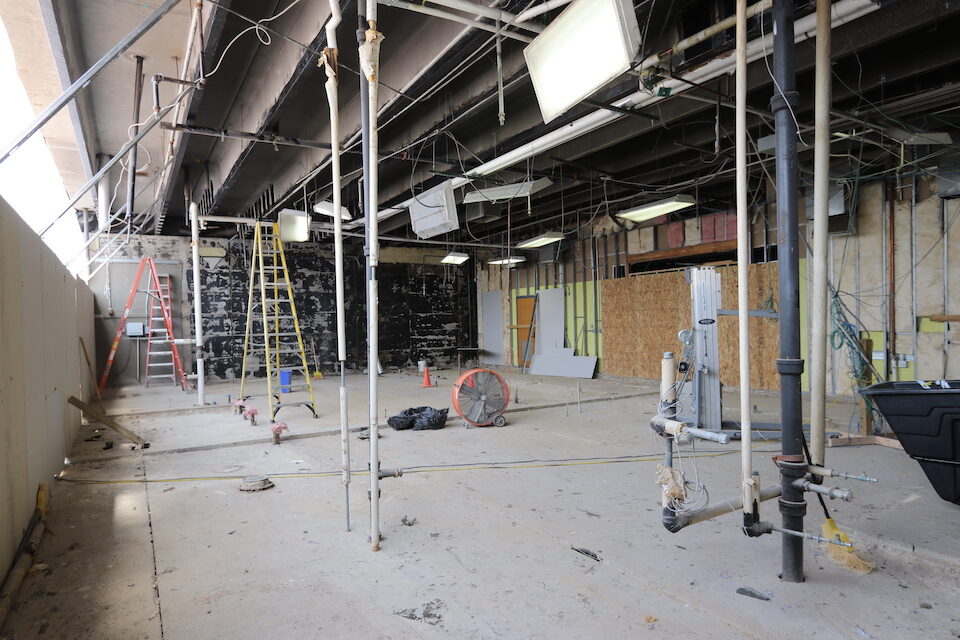 Jones Academy of Fine Arts and Dual Language has construction again. Since 2015, the school has had one project after the next as it has transformed from Roquemore Elementary to Jones Academy. Roquemore graduates would hardly recognize the place.
It started with the 2014 Bond and a complete renovation of the interior to provide spaces that support the fine arts and dual language programming. Then a 16,840 square-foot addition with classrooms and a new gymnasium gave the growing school much needed space.
And now it's the 2019 Bond with more improvements. Construction this time around started in the spring. While much of the work was done over the summer, the biggest project – a kitchen addition – is ongoing.
"In recent years, we have had several projects at Jones Academy," said Jones Principal Katiuska Herredor. "I am very happy that now the kitchen is finally receiving an upgrade, which will help with the efficiency of our meal services."
The existing kitchen is completely gutted at the moment in preparation for the adjacent addition. The piers for the addition have been poured, and the new kitchen is scheduled to open by the end of 2021.
Outside, the sidewalks, drives and parking lots were redone over the summer with new concrete, and the restriping will be complete soon. In addition, the pod classroom building was renovated over the summer with new flooring, paint and finishes.
"The sidewalk and driveway paving enhancements not only contribute to overall safety, but it just looks better outside now," Herredor said. "Our teachers and families are thrilled about more parking, too, and we can't wait to play with the Lego walls in our updated pods."
To learn more about all the projects in the 2019 Bond, visit aisd.net/bond2019.