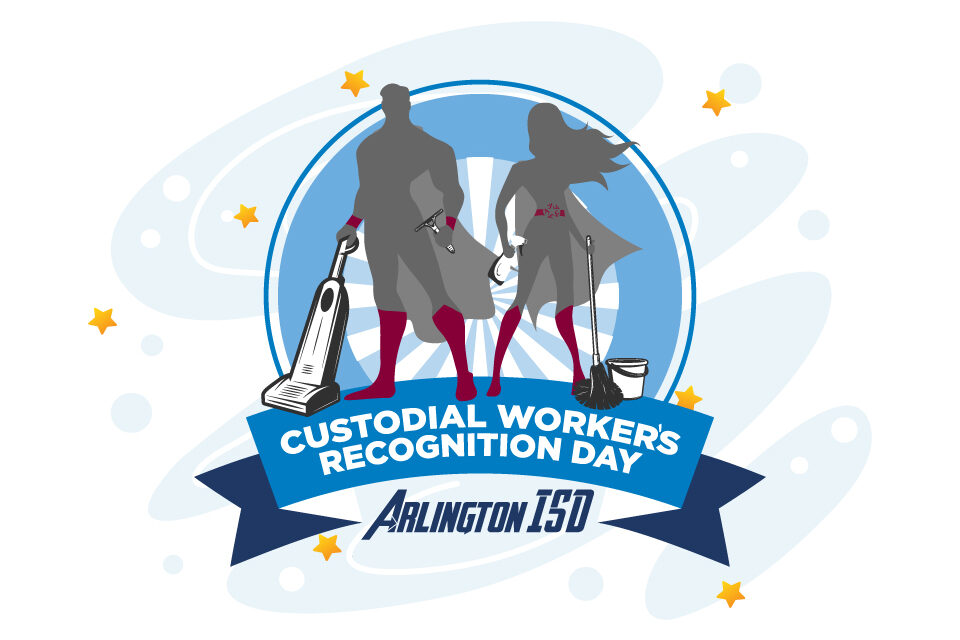 With all the work the custodians in the Arlington ISD do, they deserve more than a day. Maybe a week. Or a month. Whatever the duration, the district custodians have earned the spotlight.
Today they officially get it as Oct. 2 is National Custodial Worker's Recognition Day.
Arlington ISD custodians always do a tremendous job but given everything that's happened since the COVID-19 pandemic began, their work has taken on added importance.
"Since the beginning of the pandemic, they have never missed a normal work day," said Kelly Horn, the assistant superintendent of facility services. "The team has worked to keep our schools and our administration buildings operating smoothly even though it required modifying the normal operating procedures given the enormous task of constant disinfecting and sanitizing surfaces repeatedly throughout the day. Like so many other teams in the district, they are serving with fewer than normal team members. They have worked longer days and more days per week, but they never complain."
The custodial crew is part of the auxiliary service team. That team was dubbed the "Super Crew" for their efforts in the spring of 2020 when all campuses were closed to students and staff, but they were cleaning daily to try and prevent the spread of COVID-19.
With school operations now running normally, custodians are back to being the faces students and staff see daily at campuses and district buildings.
 "The definition of custodian is 'a person entrusted with guarding or maintaining a property,'" Horn said. "Most people cannot do the work that our custodians do day-in and day out. Most of us complain about cleaning our houses once per week. Each of our custodians clean their own homes weekly and the equivalent of 20 homes every night in our district. Our custodians are servant leaders. They understand what it means to maintain our buildings and what it means to care for people."
The Arlington ISD currently has nearly 450 members on its operations crew, but Horn said they are always looking to grow the team. Horn said the keys to being a successful custodian include patience, dedication and the desire to make a difference in the learning process for students.
If you're interested in joining our Super Crew, you can apply at aisd.net/jobs.