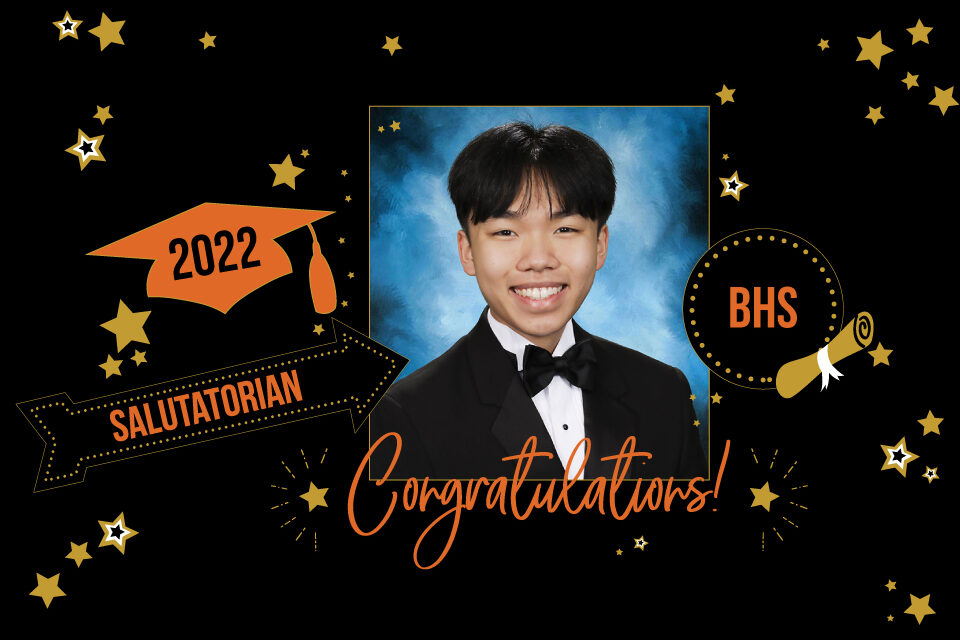 In the week leading up to Arlington ISD graduations June 7 and 8, we are celebrating the Class of 2022 valedictorian and salutatorian for all seven Arlington ISD high schools.
Name: Whiton Nguyen, Salutatorian
School: Bowie High School
College: University of Texas at Arlington
Intended Major: Computer Science
What is your dream, and how do you plan to make it come true after graduation?
My ultimate dream is to travel around the globe with my family and see many of the wonders of the world. To do this, I plan on graduating from the University of Texas at Arlington and getting a well-paying job with the skills I acquire from college. With the amount of money I earn, I hope to travel internationally with my family at least once per year!
Who inspires you the most?
Whenever I lack the motivation to do something or am too scared to take on an opportunity, I always think about my parents. My parents emigrated from Vietnam and have worked really hard to allow my sister and me to live comfortably. I look up to them as role models. My parents always make sure to remind me that I have the capabilities to do something and should just work hard to succeed. Before I take on new challenges, I always turn towards my parents for inspiration!
What is one piece of advice you would give an incoming freshman?
Balance is key! Though you should study hard, spending time to relax is also important in becoming successful. Throughout the first three years of high school, I was so focused on my studies that I became really burnt out, losing the motivation to even pick up my pencil. As I learned to spend more time focusing on myself, I noticed I became much more efficient and satisfied with my work. Thus, having the drive to thrive academically is a great trait to have, but you should also try to step back and enjoy life every once in a while.
What's been your favorite high school memory?
Karaoke night with my orchestra class is a memory I will always cherish. Everyone would get together and pour their hearts out singing various songs, including classic karaoke songs, K-pop, Disney tunes, etc. Because we belong to orchestra and not choir, we aren't the greatest singers. However, each performance will always be memorable. Karaoke night has definitely allowed me to take my mind off of school and strengthen my relationships with many of my classmates. I will always appreciate having the opportunity to jam out to my favorite songs while enjoying the company of those I hold dear to my heart.
How do you plan to make an impact on society in the future?
I plan on making an impact on society one step at a time. Although I am just a person, I believe that any small action can greatly impact someone's life. I hope to participate in many volunteer events around the area. In addition, I believe doing random acts of kindness can also make someone's day. I hope to turn a frown upside down through my kindness and service.
What his teacher said…
"I knew the first day I met him that he was smart, but I doubt many people knew because he is probably one of the most humble students I've ever had. He never flaunted his smarts and was always willing to help others when needed." – Ashley High, advanced geometry teacher.
Can't make it to graduation but you still want to be a part of the special day? If you'd like to watch Bowie High School's graduation, visit aisd.net/graduation to livestream the ceremony. Be sure to tag @JamesBowieHS (Facebook) and @JamesBowieHS (Twitter) and use #ArlingtonISD when capturing special moments of your graduate for a chance to be featured on Arlington ISD official social media pages.