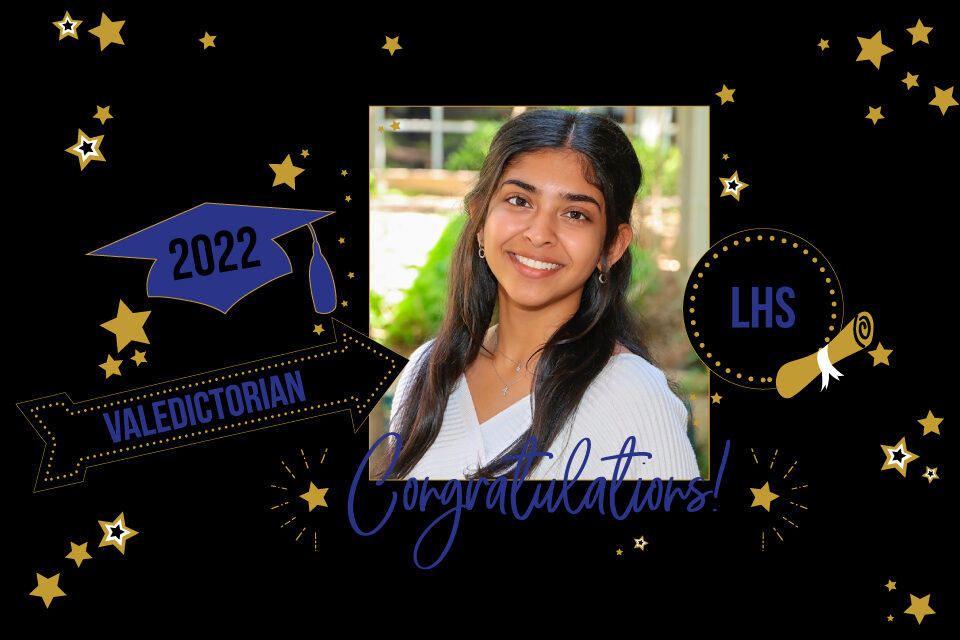 In the week leading up to Arlington ISD graduations June 7 and 8, we are celebrating the Class of 2022 valedictorian and salutatorian for all seven Arlington ISD high schools.
Name: Ashvi Patel, Valedictorian
School: Lamar High School
College: University of Texas at Austin
Intended Major: Biomedical Engineering
What is your dream and how do you plan to make it come true after graduation?
My dream is to be a doctor. I plan to make it happen by attending college and medical school while always putting my best foot forward.
Who inspires you the most?
My calculus teacher, Coach Stephens, inspires me most. He is an amazing teacher who is always receptive to our thoughts and opinions.
What is one piece of advice you would give an incoming freshman?
My advice to incoming freshman would be to show kindness to your peers and help them when you can. By creating a safe, loving environment for yourself, school will become ten times more enjoyable.
What's been your favorite high school memory?
My favorite high school memory has been being involved during football season by being on the drum line.
How do you plan to make an impact on society in the future?
Through my experiences in high school, I have gained a passion for service. I plan to apply this to my daily life beyond high school in order to make an impact on society.
What her teacher said …
"As Ashvi's band director for the past four years, I've had the opportunity to see her grow. As the band president and co-drumline captain, she inspired younger students with her effervescent personality. Ashvi and I had many philosophical conversations that challenged me to think from a student's perspective. I'll miss her honest and sometimes blunt way of letting me know when I'm wrong." – Alan Lang, band director
Can't make it to graduation but you still want to be a part of the special day? If you'd like to watch Lamar High School's graduation, visit aisd.net/graduation to livestream the ceremony. Be sure to tag @LamarVikingsAISD (Facebook), @LamarHigh (Twitter) and @lamarvikingsaisd (Instagram) and use #ArlingtonISD when capturing special moments of your graduate for a chance to be featured on Arlington ISD official social media pages.