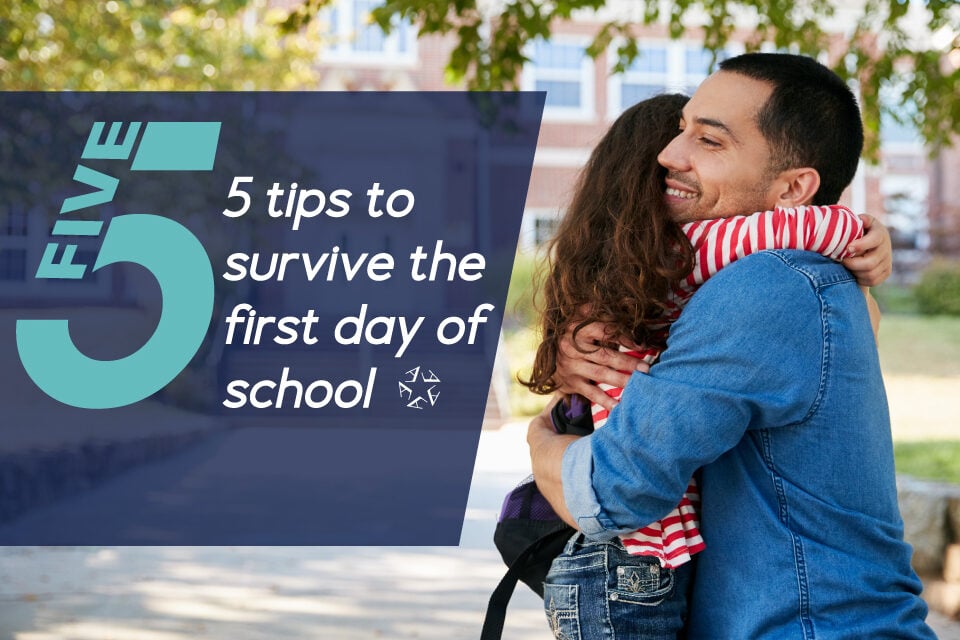 Are you first day ready?
The first day of school is almost here, which probably means excitement for most parents and sorrow for some students as they soak up the last days of summer.
We want you to have a great first day in the Arlington ISD, and we've got you covered with five tips for a fun first day for you and your kiddos.
1. Fuel Your Brain
You've heard it since you were a kid. Breakfast is the most important meal of the day. Whether you eat it at home or school, breakfast is the perfect way to kick start the day. Arlington ISD provides breakfast and lunch at school, and you can check school menus and pay here.
2. Create Memories
The "first day of school" pic in front of the front door is practically mandatory. Whether your child is heading into pre-K or senior year, be sure to snap a pic of them on their first day. Time flies, so it'll be awesome to see your child grow – whether it's in height or attitude – in each picture throughout the years. And while you're snapping pics of your child to show off on Facebook and Instagram, be sure to use the hashtags #ArlingtonISD and #SuperFirstDay so we can see and share your special moments on district social media channels.
3. Manage Your Time Wisely
With nearly 60,000 students and more than 8,000 staff members heading back to school, traffic on the first day is real. Elementary times are 8:10 a.m. to 3:35 p.m., junior high times are 8:45 a.m. to 4:10 p.m. and high school times are 7:35 a.m. to 3 p.m. Be sure to plan out your day and leave for school on time, so you and your students don't miss a beat!
4. Prepare for Success
There's nothing like getting ready for the first day of school with new kicks, clothes, backpacks and school supplies. If you spent the summer on vacation mode and forgot about school supplies, don't fret. Check out the elementary school supply lists here, and head to your favorite store to grab everything you need. Junior high and high school students will get supply lists during the first week of school.
5. Breathe
Relax. If you're feeling the first day jitters, just take a deep breath and exhale. You and your child are going to be fine. They're in great hands in the Arlington ISD. If you find yourself missing your child more than usual, just know those feelings are normal. As you go through the school year, be intentional about spending time with your kiddo and checking in on them.
Try new things like Family Movie Night or eat dinner together a few times per week. No matter what you and your family decide to do, make sure it's filled with lots of love and laughter. And don't forget the first school holiday is just three weeks away as we're out of school for Labor Day, Sept. 5.
From everyone in the Arlington ISD, we hope you have a #SuperFirstDay of school!