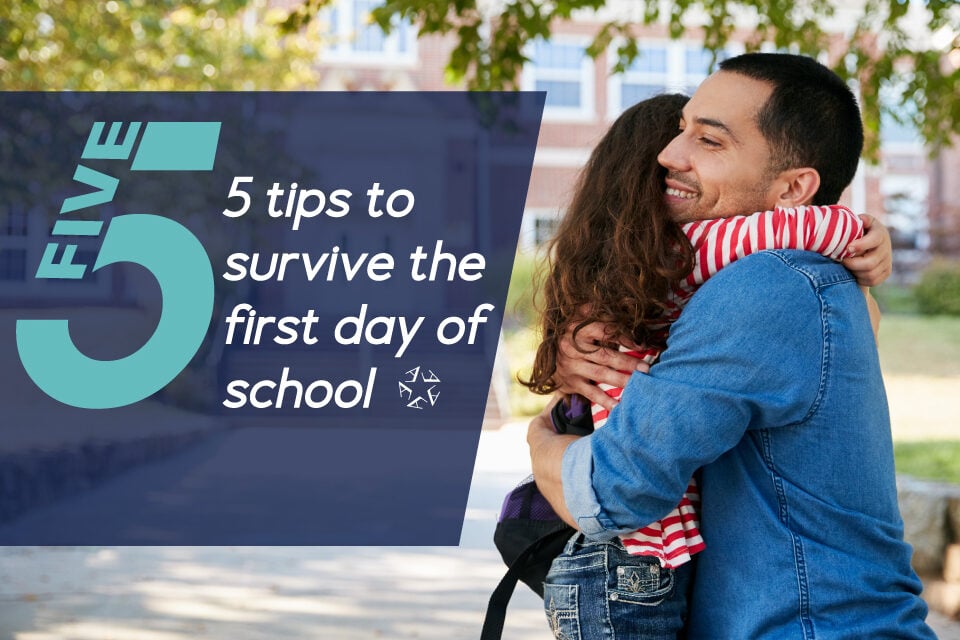 Tips to make it a great day
School starts tomorrow!  
Here are five tips to help you and your kids have a great first day back at school in the Arlington ISD.  
Get a Head Start 
Back to school eve is just as important as the first day of school. Take some time to do some back-to-school shopping or practice a bedtime routine. Get your kids excited for the first day back to school with some new kicks, clothes and school supplies.  
Check out the elementary school supply lists here so you can be ready. Junior high and high school students will find out what supplies they need from their teachers during the first week of school.  
And remember, getting a good night's sleep sets the tone for a smooth back-to-school morning.  
Fuel Your Brain 
Once you are refreshed and ready to start the morning, it's time for the most important meal of the day. A nutritious breakfast – whether at home or school – is the right way to jumpstart the first day back at school. Arlington ISD provides breakfast and lunch at each campus, and you can check out the school menus and pay for meals here.  
Cheat the Clock  
The battle of traffic happens every year for the Arlington ISD community heading back to school, and giving yourself plenty of time is the only way to deal with it. It's a good idea to add some extra time in your morning routine for drop-off on the first day of school. It will be slower on the first day. 
Elementary times are 8:10 a.m. to 3:35 p.m., junior high times are 8:45 to 4:10 p.m. and high school times are 7:35 a.m. to 3 p.m. You can see a complete list of calendars and important dates here. 
Create Memories 
Whether your child is heading into pre-K or senior year, be sure to snap some memories with a "first day of school" pic. Before you know it, they'll be walking the stage at graduation and you don't want to miss a moment. Show off your kiddos to your friends and family using the hashtags #WeConnectDayOne and #ArlingtonISD so we can share your first day of school pictures on our district social media channels.  
Talk Positive 
Words of affirmation, a note in your child's lunch box or a reminder that you cannot wait to hear about their day are all ways to set your child up with a positive attitude going into the new school year. Remind yourself and your child to relax, take a deep breath and exhale. There are games to play, friends to make and many ways to learn. Opportunities in the Arlington ISD are endless! 
From all of us at Arlington ISD, have an amazing first day back to school!