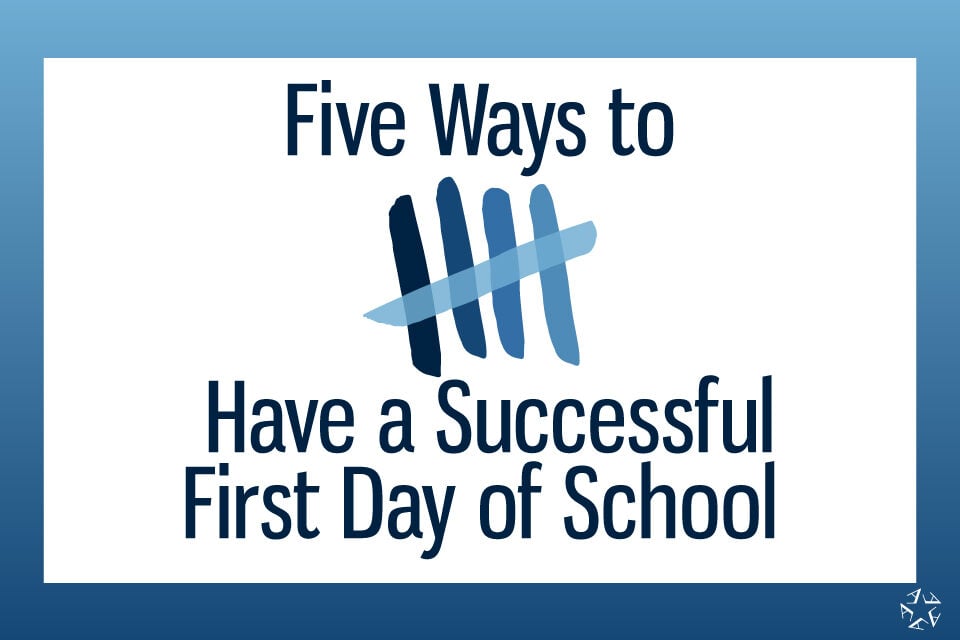 The first day of school has quickly come upon us, which more than likely means relief for most parents and grief for students who would rather continue sleeping in and surfing TikTok.
We want you to have a great first day in Arlington ISD, and we've got you covered with five tips for a fun first day for you and your kiddo/s.
1. Fuel your brain.

We hope your child has a healthy breakfast before they get to school but just in case they don't, don't fret. We've got you covered for breakfast and lunch if necessary. Arlington ISD will offer free breakfasts and lunches to all students in the 2021-22 school year as a part of the USDA's National School Lunch Program Seamless Summer Option, which has been extended for the school year.
2. Capture memories.

This one is practically mandatory. Whether it's kindergarten, sixth grade or senior year of high school, the first day of school pic is a must. When you're showing off your kid to all your family and friends on Facebook, Instagram and Twitter, use the hashtags #ArlingtonISD and #FirstDay2021 so we can see all the fancy first day pictures you have.
3. Manage your time wisely.

When the school year begins, it's inevitable that the traffic will pick up, too. Elementary times are 8:10 a.m. to 3:35 p.m., junior high times are 8:45 a.m. to 4:10 p.m. and high school times are 7:35 a.m. to 3 p.m. Make sure you head to school on time, so you don't miss a single thing our staff has prepared for you on the first day.
4. Prepare for success.

A new school year means new kicks, clothes, backpacks and school supplies. Just in case you had a busy summer and forgot about school supplies, don't worry. Check out our school supply list here to grab the right materials to make your school year a success.
5. Relax.
First day jitters getting to you, too? No worries. You'll be fine and so will your child. They're in great hands in Arlington ISD. Find yourself missing them more than usual? It's completely normal, and we hope it encourages you to be more intentional about your family time as you go through the school year. Maybe implement Friday Family Movie Night or try a new restaurant once per month. Whatever you decide, let it be filled with lots of love and laughs. And don't forget the first school holiday is just three weeks away as we're out of school for Labor Day Sept. 6.
From all of us at Arlington ISD, we wish you a fantastic first day of school!