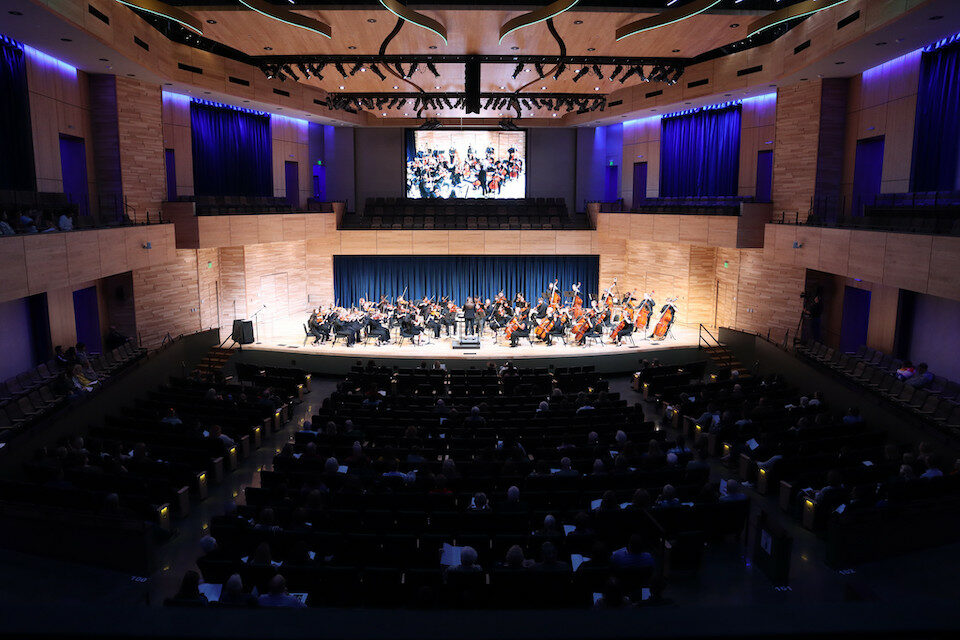 Orchestra founders honored
The hallway of the Arlington ISD Center for Visual and Performing Arts was buzzing Saturday afternoon. Many people were dressed in their finest as they socialized over cookies that sat atop tables near a black Steinway grand piano.
Like other guests, Adam Feldman was ecstatic to be in the building for the Arlington ISD 50 Years of Orchestra Celebration concert. The free concert in the Copeland Concert Hall featured an ensemble that included current students, teachers and alumni from each of the Arlington ISD's six high school networks.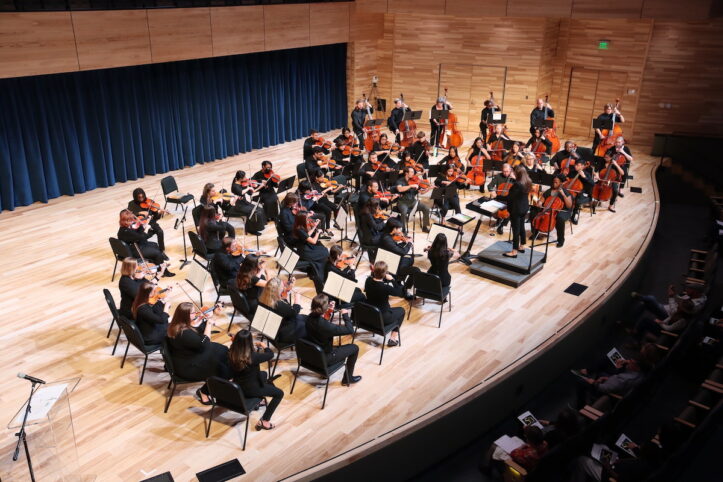 Feldman, now 61, started playing violin at Amos Elementary while in sixth grade in 1972 – the program's first year – until he graduated from Bowie High School in 1979. His fondest memories center around how his skills on the instrument gradually improved and how he climbed the ranks, nearly going all-state during his senior year.
Feldman credited great instruction and motivation from his teachers, including Aleta Caraway, who began teaching him when he attended Gunn Junior High School. The two were thrilled to reunite after 45 years, spending time catching up in the lobby before the concert.
"Even though I didn't go on and become a college or professional player … just the things that I learned about how you have to work hard, how you have to practice and not give up when things don't go your way," Feldman said.
Semi-retired from information management positions in Arlington, Dallas and Houston, Feldman said the program's emphasis on endurance "really helped me, so much, in the last steps of my life."
Humble beginnings
Many of the celebration concert's attendees learned that the program itself was founded on perseverance. In 1972, Dean Corey, the district's coordinator of music activities at the time, started the orchestra program in the Arlington ISD with the support of the students, parents, school board, the superintendent and teachers.
It began with just four teachers and a little more than 100 students – laying the foundation for what has become one of Texas's most recognized orchestra programs. Currently, Arlington ISD's programs serve more than 4,000 students and have received state and national recognition for outstanding performance.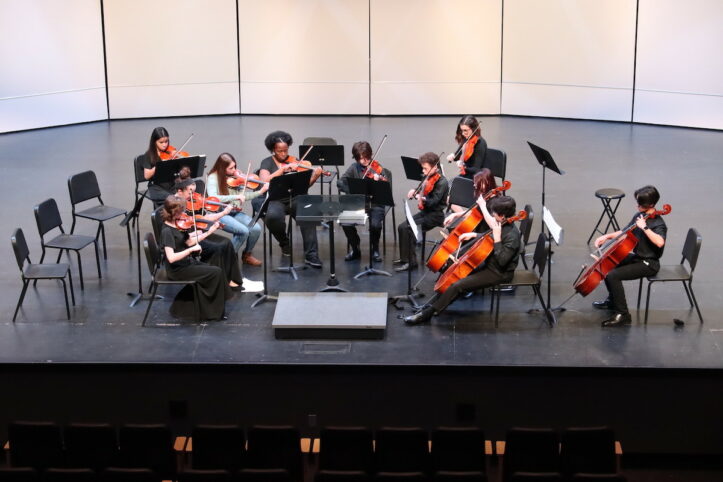 On Saturday, pre-concert activities included performances by sixth grade and junior high orchestra students as well as a mariachi showcase. Sprinkled throughout the live-streamed celebration concert were candid video interviews from the district's first orchestra teachers. In the clips, they shared stories of their struggles to find space to hold orchestra classes and more.
A celebration committee member, Caraway taught all grade levels across two separate stints (from 1973 to 1978, and again between 1992 and 2008). She is shocked by how much the program has grown.
"It's amazing. I can't believe it!" she said.
In her video presentation, Caraway said that she would have loved to have taught in the state-of-the-art Center for Visual and Performing Arts. During the early days, libraries and even closets were used to hold rehearsals.
One of the founding four – dubbed the "original gangsters or O.G.s" by the event's host Richard Meyer – Carolyn Vandiver taught for the first two years of the program. Vandiver, who traveled from Houston for the event, reminisced with Caraway about the early years when they were in their 20s and "living out of our cars."
"We were babies, fresh out of college," Vandiver said. "We were ambitious and young and didn't have any doubt that we were doing God's work."
Showing love
Amanda Thiel, who played the violin in the program from 1995 to 2003, said there was no way that she could have missed the event.
"I loved every moment in orchestra and wanted to be a part of honoring the legends who started it all," Thiel said.
She expressed how she recognized many of the songs that were played, as well as some of the players. Thiel said creating lifelong bonds with others is what made orchestra special.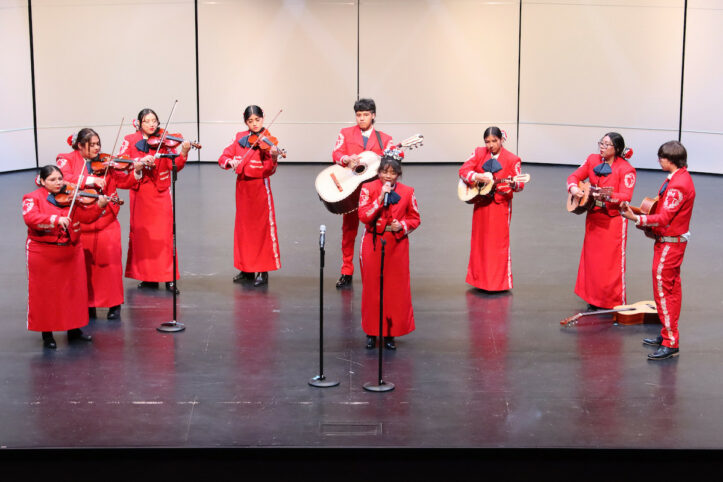 "From competing at our first UIL competition at Bailey Junior High – under the direction of Mandy Musser – to being part of the prestigious Arlington High Symphony Orchestra directed by Linda Keefer, I loved making music with my friends and learning from amazing teachers who truly cared about us!" she said.      
In recent years, Thiel has been happily reconnected with her former instructor Laura Garrett, who once taught orchestra classes for Thiel's two daughters at Dunn Elementary. But on Saturday, Thiel exclaimed that she was able to give Keefer a hug last night "for the first time in almost 20 years!"
Thiel, too, can hardly believe how much the program has progressed.
"I am still in awe of how far it continues to go," Thiel said. "It was pretty amazing when I was involved almost 20 years ago and now it is even better. These are some lucky kids!"