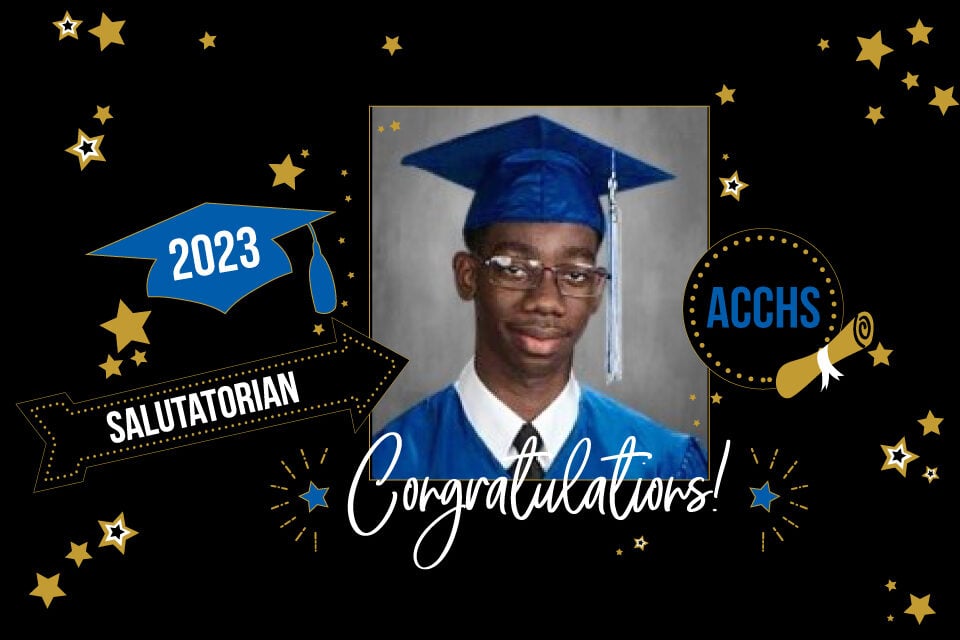 ACCHS Salutatorian Okikiola Joseph Alokan
It's graduation season and we are celebrating the Class of 2023 valedictorian and salutatorian for all eight Arlington ISD high schools. First up is Arlington College and Career High School's salutatorian Okikiola Joseph Alokan.
NAME: Okikiola Joseph Alokan
SCHOOL: Arlington College and Career High School
COLLEGE: University of Texas at Arlington
INTENDED MAJOR: Computer engineering
What is your dream and how do you plan to make it come true after graduation?
My dream is to acquire my Ph.D. in computer engineering, be wealthy and achieve success in all my endeavors. I will make it come to pass with my determination, consistency and faith in God after graduation.
Who inspires you the most?
My parents inspire me the most as they are always there for me when I need them, and they encourage and support me regarding my academic and personal goals.
What is one piece of advice you would give an incoming freshman?
They should know that nothing good comes easy – so I would implore them to stay focused, open-minded, study the footsteps of their predecessors, imbibe their good deeds, learn from mistakes and avoid making the same. You got this!
What's been your favorite high school memory?
My favorite high school memory was the trip I made to Texas State University. I was able to tour the environment, participate in extracurricular activities and overall enjoyed the experience.
How do you plan to make an impact on society in the future? 
By volunteering to make a change, giving back to the community and maintaining a positive attitude toward citizens.
What his teacher said:
Joseph is one of those rare students that teachers are gifted every once in a while to teach. He pushed me to be a better teacher. Joseph is typically described as being a quiet student, but in my class he found his voice and grew into the leader that we see today. I am so proud of him and the progress he has made in these two years that I have known him. I have no doubt that he will make a huge impact on society and continue to be a model example of hard work and dedication.
– Jennifer Meador, Okikiola's biology for science majors teacher in 11th grade