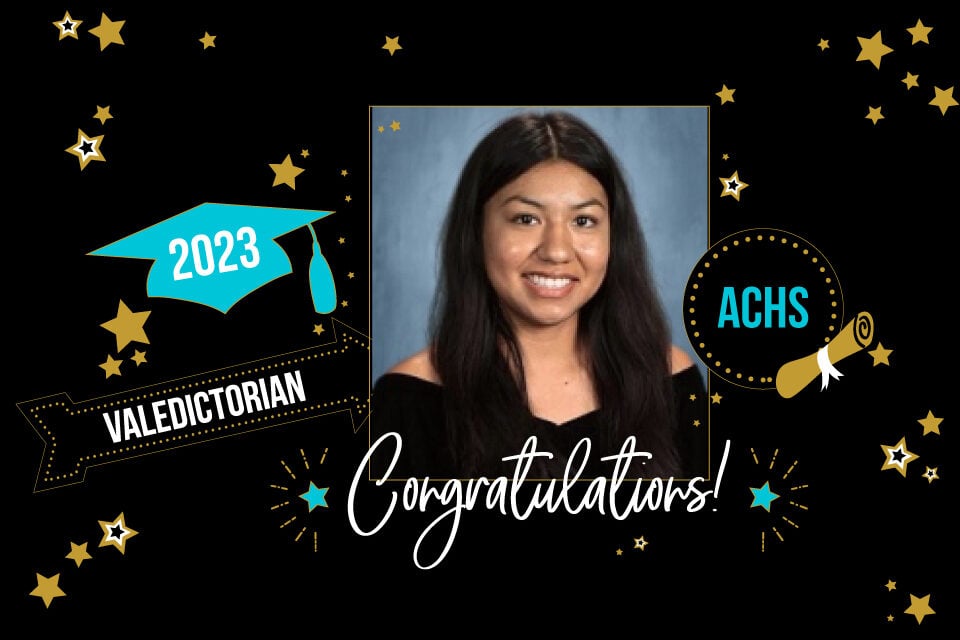 ACHS valedictorian Yessenia Martin
It's graduation season and we are celebrating the Class of 2023 valedictorian and salutatorian for all eight Arlington ISD high schools. Meet Arlington Collegiate High School's valedictorian Yessenia Martin.
NAME: Yessenia Martin
SCHOOL: Arlington Collegiate High School
COLLEGE: University of Texas at Austin
INTENDED MAJOR: Computer Science
What is your dream and how do you plan to make it come true after graduation?
My dream is to start my own non-profit to help women learn how to program in other countries. Girls Inc. of Tarrant County inspired me to start my own non-profit and give back to the community and pursue the STEM field.
Who inspires you the most?
My dad inspires me the most. He came to a country where he didn't know anyone and didn't know anything and built up from there. He works from sunrise to sunset to provide for his family. All the sacrifices he's done for me, that's why I always had high expectations for myself so I can make him proud. He hasn't been able to see his family for more than 20 years.
What is one piece of advice you would give an incoming freshman?
I would tell them to be involved, not only in the school but in the community. I used to be shy and really reserved. Once I got out of my comfort zone, it got me to look forward to coming to school. It also improved my communication skills. It made me more extroverted. Being involved looks good and also helps you grow as a person.
What's been your favorite high school memory?
When we did senor sunrise. Although we didn't get to see the sunrise, we still had fun. We took a walk in the park as a group, and it was a good bonding moment to start the senior year.
How do you plan to make an impact on society in the future? 
I plan to make an impact by helping minorities and letting them know they can get to higher education and join the STEM field, especially women. There aren't a lot of women pursuing engineering and computer science. I want women to do that, especially in developing countries. There women have little to no power. Getting the opportunity to program opens many opportunities, not only in the jobs but in a broader way.
What her teacher said:
"Yessenia's drive, passion and determination is admirable. She has a spirit that will bring positivity to any room she enters. I believe she will continue to have this impact with those she encounters as she takes on this next chapter of her life. Yessenia is the epitome of the saying, 'Strive for greatness' and 'Walk in excellence.' I am blessed to have had the privilege of knowing this amazing young woman.
– Tiffany Seaberry, Yessenia's eighth grade Algebra I teacher at Carter Junior High