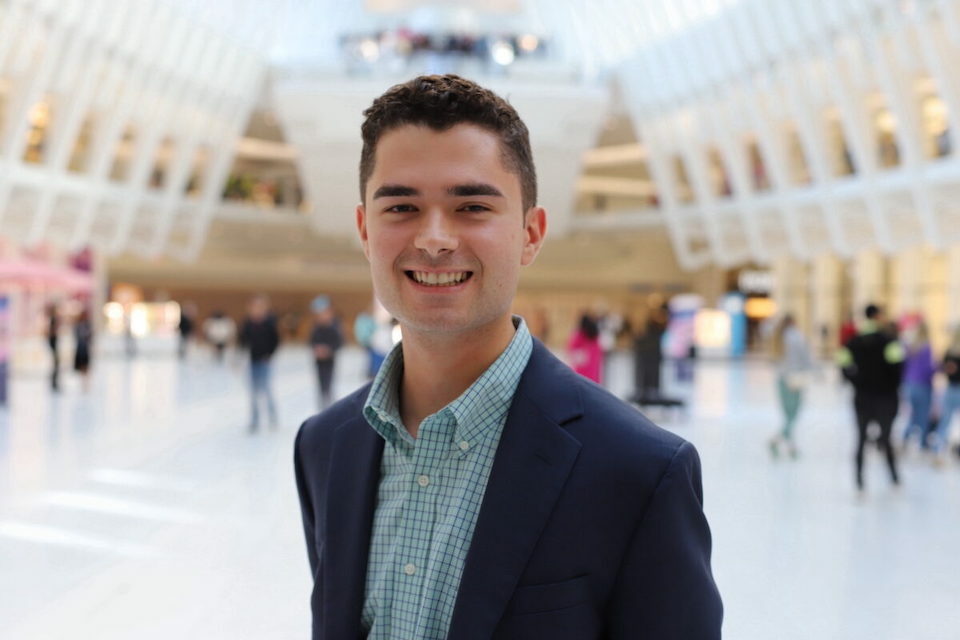 Rhodes Scholarship is one of world's most prestigious
In the Arlington ISD, preparing students for a lifetime of success with a world-class education isn't just a motto. It's a fact.
Just ask Isaac James, a 2018 Arlington High School graduate and newly selected member of the American Rhodes Scholar Class of 2023.
Awarded by the Rhodes Trust, it is one of the most prestigious graduate scholarships in the world allowing students the opportunity to study at the University of Oxford in England for two to three years.
Out of a pool of 840 applicants, James is one of 32 Americans chosen to study at Oxford and only one of two students from Texas.
"I was honestly shocked, and I'm still processing what it means," said James, who went to Duff Elementary and Bailey Junior High before going to Arlington. "When I found out, I couldn't wait to call my parents and tell them the news. I'm super excited and thrilled for the opportunity."
In May 2022, James graduated from the University of Texas at Austin with a bachelor's degree in government and minor in LGBTQ+ studies. James moved to New York City in the fall for a role as a Coro Fellow in public affairs, a public sector leadership development program. Exploring the city and learning about different cultures and people have been gratifying, and he's hoping to do the same at Oxford.
James believes the program also solidified his interest in public service, which traces back to his days in the Arlington ISD.
"Being in the International Baccalaureate program at Arlington High was a transformative process that taught me how to be curious, engage with research and find my voice," said James. "That really helped me in other areas of my life. When I joined and helped revamp the Straights and Gays for Equalities Club, it solidified my desire to be involved in LGBTQ+ advocacy in college. By the time I graduated from AHS, I was president of the club."
The fact that James earned such a prestigious honor doesn't surprise those who knew him at Arlington High.
"Isaac is a great example of a student who takes advantage of what's available and builds on it," said Arlington ISD junior high learning community executive director Dr. Shahveer Dhalla, who was James' principal at Arlington High. "From International Baccalaureate to the Richard Greene Scholar program to volunteer opportunities, he has built his skills for years to prepare him for whatever comes next."
Ambitious and passionate are two of the many words that could be used to describe James. His eagerness to learn, along with his heart for the community, make him the perfect candidate to spark social change in Texas and beyond.
"With the work I did in high school and college paired with what I'll learn at Oxford, I hope to create a world where queer and transgender students can feel safer and don't have to fear harassment," said James. "I want to make the road safer for the next generation."
When the program begins in October, James plans to pursue a master's degree in education at Oxford with a concentration in digital and social change.
"I'm excited to join a community of scholars and advocates who are going to be changing the world one day," said James. "This is an experience and world-class education that will allow me to translate lessons and skills I've learned in high school and at UT into graduate school and work back home in Texas and the United States."