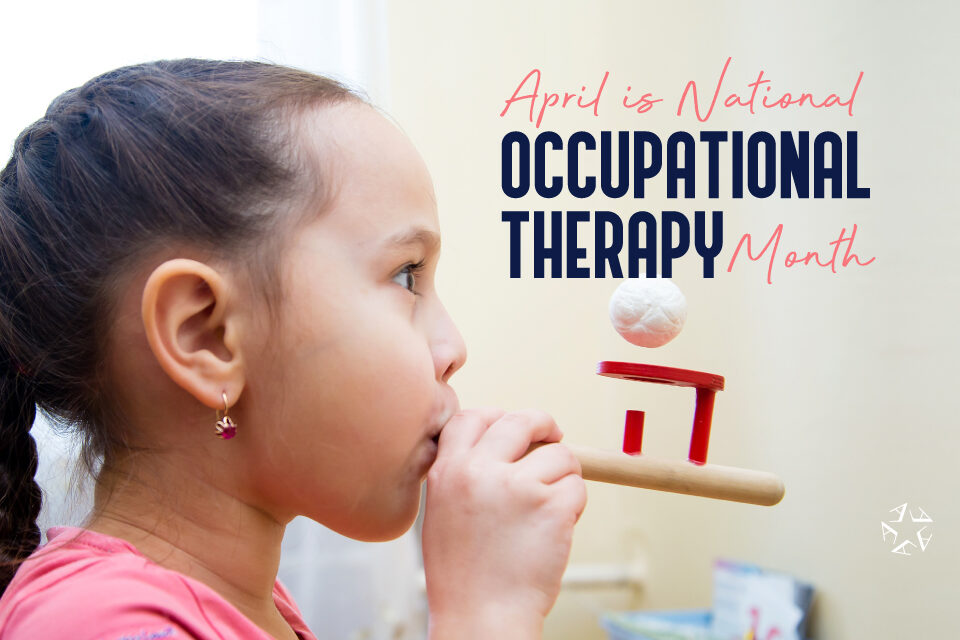 April is Occupational Therapy Month, so Arlington ISD is celebrating our outstanding occupational therapists. They are rock stars at helping students overcome challenges and make the most of their education.
Arlington ISDs lead occupational therapist (OT) Susie Feshold is a beacon of light. With 25 years as an OT, including 10 in Arlington ISD, Feshold's empathy and compassion have touched many children and their parents. She and her fellow OTs are making a difference every day for students who deal with physical, sensory and/or cognitive issues.
What is Occupational Therapy?
Occupational therapy is a form of health care that helps people deal with physical or cognitive issues so they can participate in everyday life. In Arlington ISD, district occupational therapists address the physical, cognitive, psychosocial, sensory and self-care components of school performances, with a focus on academics, play and leisure, social participation, self-help skills and transition/work skills.
For Feshhold and her fellow OTs, it's not just a job. It's a passion for helping students develop and improve their functionality. Her goal is for students to be able to work independently in their daily activities.
"With us being in the school district we encompass day-to-day life at school," said Feshold. "We address fine motor skills such as handwriting, self-help skills such as students feeding themselves, opening their backpacks or even unsteadiness."
How OTs help
"We have many parents and children who come in that had no awareness that there is a deficit until kindergarten or first grade," Feshold said. "A lot of times we listen to the concerns parents have first.
"We want to see where they are coming from to make sure we answer their questions. If they have fears, we try to reassure them with best-case scenarios from past experiences and similar situations we've seen."
Feshold said teachers are vital to each student's success. And she believes her students are best served inside of the classroom with their peers as opposed to being taken out of class and working alone. So, OTs work together with teachers to develop a plan of therapy around each child's individual needs.
Success stories
Each child the OTs help has unique challenges and special accomplishments. Some of the students Feshold has helped have taken AP courses, graduated from high school and gone on to college.
Some of the students are wheelchair-bound, so technological improvements have been a major help, both with mobility and other challenges. Feshold has worked with one student since kindergarten who deals with dystonia. Now that he is in high school, technological advances have allowed him to utilize a program called eye-gaze to keep him active in the classroom.
"Basically, you're moving the mouse with your eyes, and it allows you to choose your answer," said Feshold. "Its functionality can be catered to each student."
Another piece of technology the OTs are excited about is the Ori Feeding Robot. This tool is a robotic arm that will feed students who are unable to do so themselves.
"Putting the robot in place of an adult allows students to sit at the lunch table with the rest of their peers and socialize," Feshold said. "Lunch is a very important time for socialization to help our kids develop."
To learn more about Arlington ISD's occupational therapists and the SPED department, call (682) 867-0800 or click here.