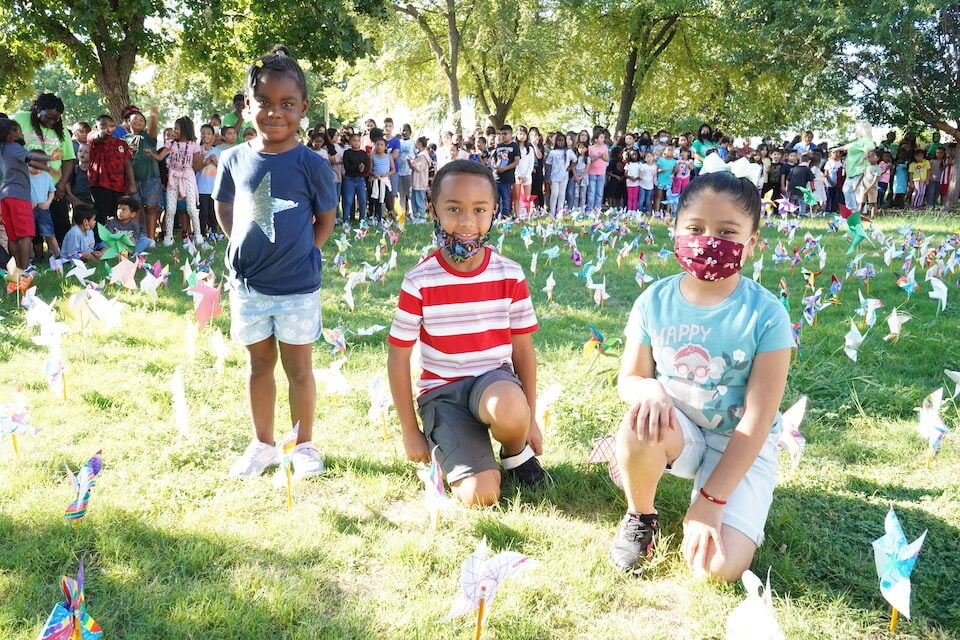 Pinwheels take over Ashworth
Ashworth Elementary celebrated the International Day of Peace with Pinwheels for Peace last week, an annual tradition creating pinwheels to promote peace and harmony in the community.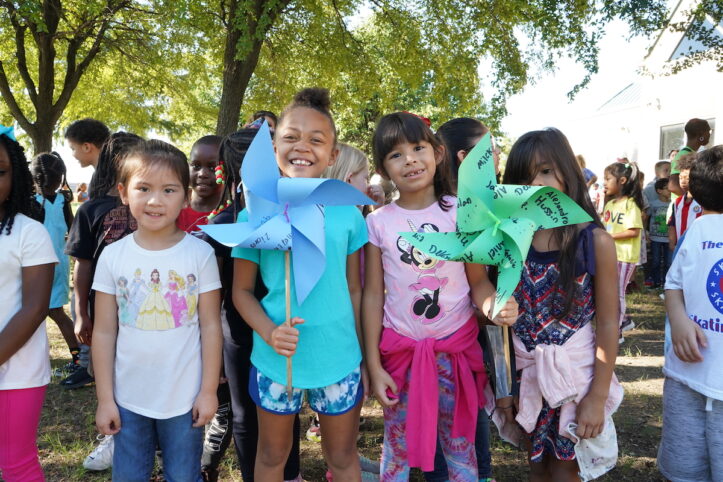 The Seguin High School drumline and dance team joined the celebration by playing upbeat tunes and dancing as Ashworth students walked outside to join the peace party. Ashworth's fifth- and sixth-grade choir performed for the school, too.
Members of the Seguin Key Club and Latin Club got up early to lend a helping hand by placing pinwheels in Ashworth's lawn at 6:30 a.m. on the day of the event.
Pinwheels for Peace originally started in Florida by two art teachers as a way for their students to express their feelings about things going on in their lives and current events in the world. The project gained popularity, and art teachers in Florida and across the country began to make pinwheels with their classes to encourage peace.
Ashworth art teacher Karen Piveral decided to bring the tradition to Arlington in 2010.
"I love this event because it shows children that your art can change the world and make a difference,"  Piveral. "It's fun year after year, and I love that I can incorporate the importance of peace when I'm teaching my classes."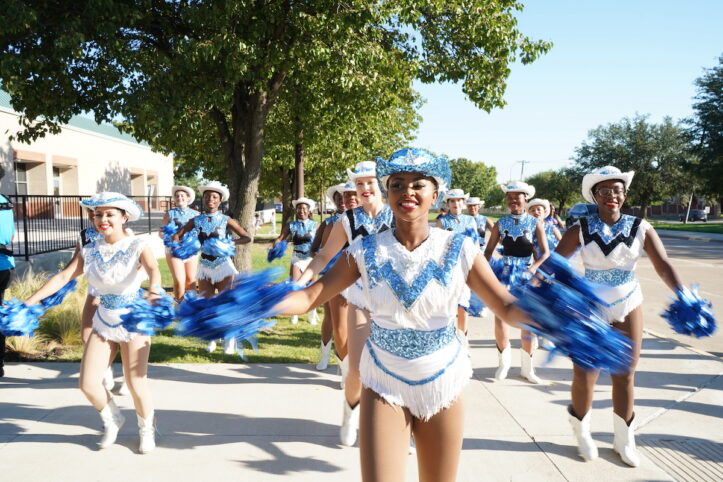 Arlington police and fire departments joined in on the fun, too. Officers and firefighters lined the sidewalks to high five kids and answer questions from them. Other special guests included Seguin principal Billy Linson and Linh Nguyen, Arlington ISD assistant director of fine arts.
"This is an incredible experience, not only for teachers and staff, but for community members," said Nguyen. "To see them out here celebrating peace and making a commitment to hope is special. It's important that we connect through love, so I want to see pinwheels at every school in the district someday."
Whether it's with a pinwheel or an act of kindness, there are plenty of ways to make the world a more peaceful place. How will you?