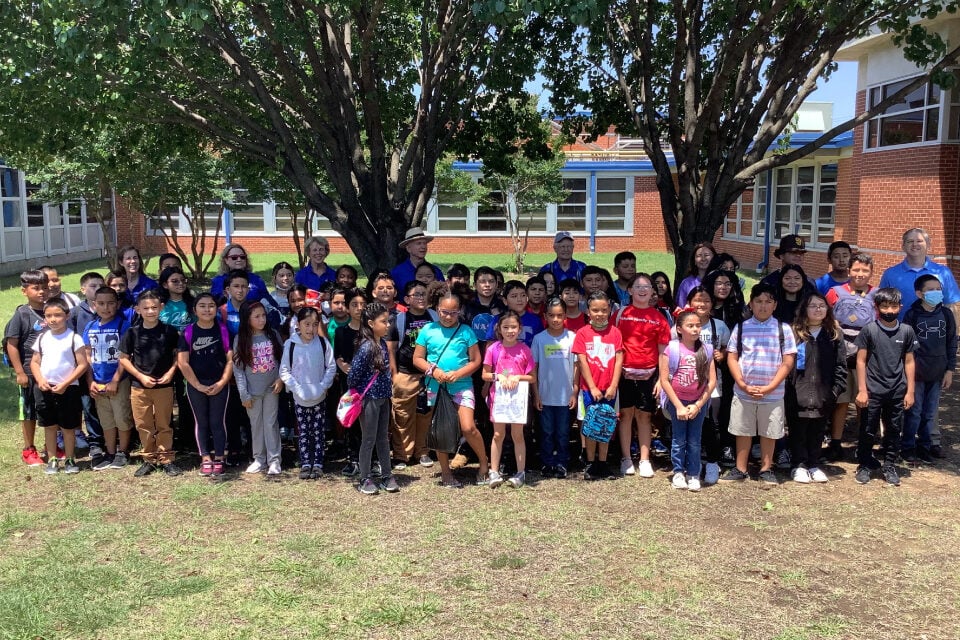 First Christian Church of Arlington sponsors students
Most parents dream of sending their kids to college, but some Blanton Elementary School parents didn't think the day would come so soon. To make the idea of going to college a reality, First Christian Church of Arlington partnered with Blanton to send 60 students to Tarrant County College through the College for Kids program.
College for Kids is a three-week summer program that allows Blanton students to take classes like forensic science, robotics, theater and leadership at TCC's Southeast campus. Although local students can opt to take classes at TCC for enrichment, Blanton is the only campus where kids are fully sponsored and transportation is provided at no cost to families.
Since 2010, First Christian Church of Arlington has sponsored more than 500 students for the program. The program took a pause the past two years due to the pandemic, but Blanton principal Josh Leonard and program coordinator Betty Thomas are excited it's up and running again.
"Our church believes in education, and this program grew out of that," said Thomas. "We love to see the kids dream, and we hope the program has long-term effects on them by helping them believe going to college is an attainable goal.
"It's a safe, peaceful environment that provides educational opportunities and stimulation for kids during the summer."
You don't have to be perfect for college 
Throughout the year, teachers recommend students based on academics, attendance and decorum. Students who participate in College for Kids don't have to make perfect grades, but they are expected to be willing to learn and grow daily.
Since the program is Monday through Thursday in the afternoons, Blanton provides transportation to and from the campus. Leonard, Thomas and volunteers from the church ensure kids safely check in, get transported and have an outstanding time at TCC.
"It's an incredible partnership that opens the kids' eyes to brighter opportunities," said Leonard. "The confidence, maturity and excitement to learn that these kids have when they come back is incredible.
"The church and community are giving opportunities to students they wouldn't be able to get otherwise, and the families love it."
Before the school year ended, staff members from TCC went to Blanton to speak with students and families to help break the ice. Since sending a 10-year-old to college can seem overwhelming, staff was there to answer questions, provide support and settle any uneasiness about the kids joining the program.
Because of community partnerships like this, students are being exposed to new opportunities and breaking the limitations of what the future holds for them. That's always a win in the Arlington ISD.