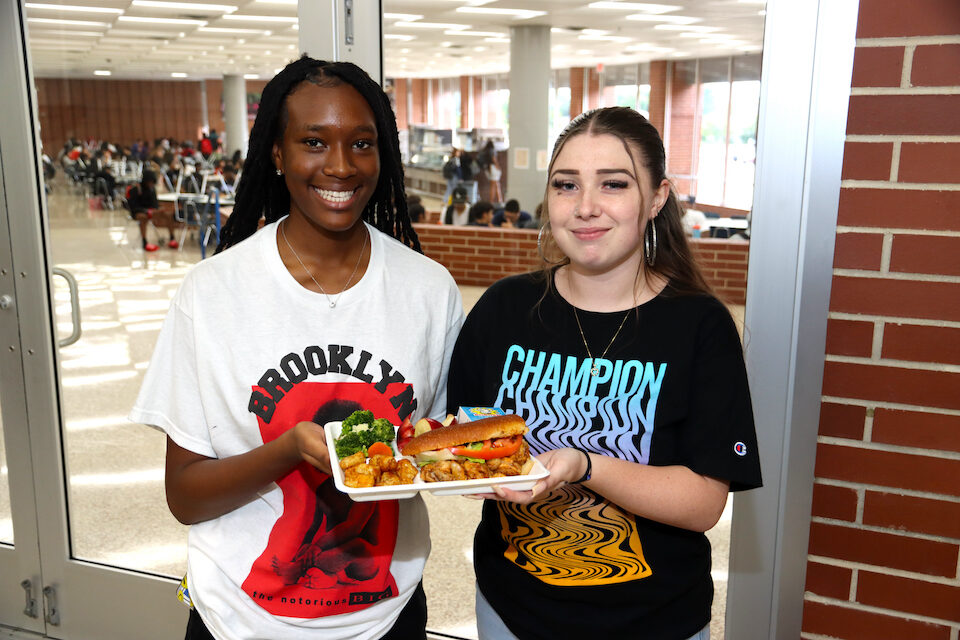 Ask and it shall be given.
Culinary with Amber Craven
The saying is true for Amber Craven's culinary arts class at Bowie High School. You might remember them from May when the class hosted a taste testing for Arlington ISD Superintendent Dr. Marcelo Cavazos and food and nutrition services director David Lewis.
Now, their delicious recipes are in the cafeteria at Bowie and every high school in the district.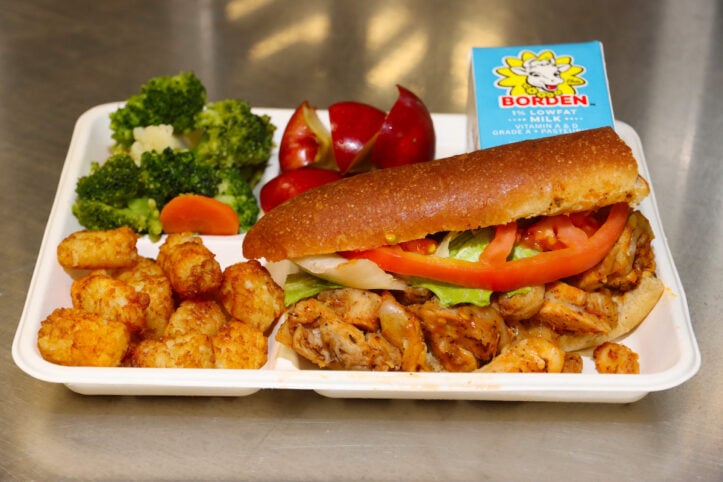 What's on the menu, you ask? A blackened chicken mozzarella po-boy with lettuce, tomatoes, mayonnaise and all the fixings you could think of.
And just in case you were wondering if the meal was good, the sandwich sold out at Bowie's lunch the day it was introduced to students. The staff prepared 180 sandwiches, and every one of them ended up in a hungry high school student's belly.
"I feel empowered," said senior Emily Omweri. "If we keep making changes like this in school, I feel like more students will stay on campus for lunch, and we won't need to go out to get good food."
More menu items to come include fried chicken and waffles and a breakfast wrap. The food and nutrition services department even added signage to every food item served in the cafeteria to upgrade the students' dining experience.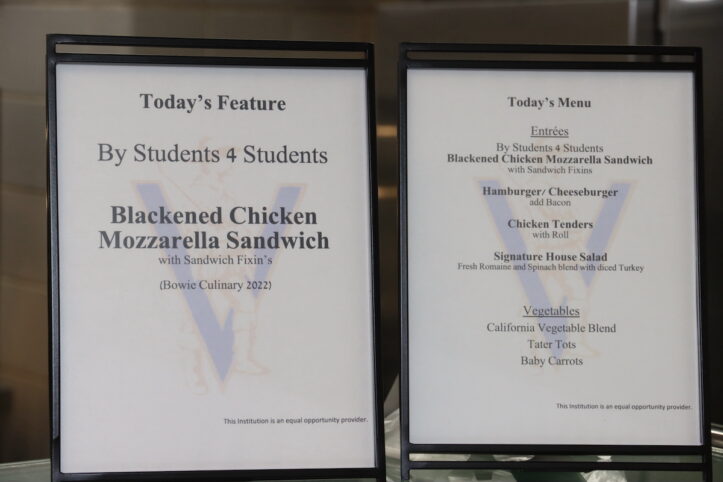 "As a teacher, this lets me know that I'm hitting the mark," said Craven. "It makes me feel good to know that my students had an idea, brought it together and executed it. To have Mr. Lewis put it on the line and make it come to life is surreal."
In Arlington ISD, all it takes is one question to spark change. In this case, Bowie students know it can lead to better food options in the cafeteria. Where will your curiosity and creativity lead you?