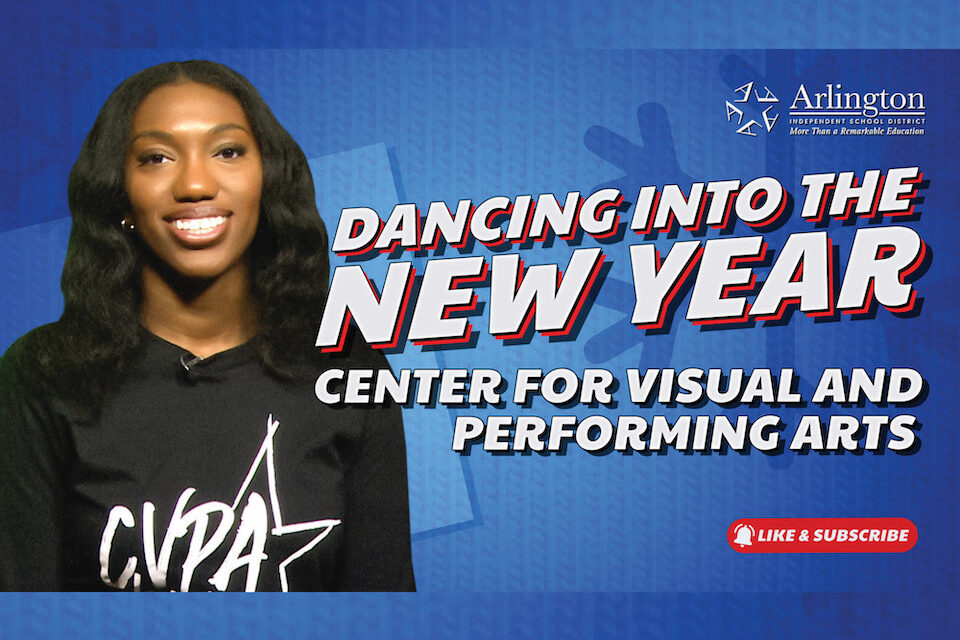 Dance with CVPA teacher Courtney Mills and students
Our schools may be closed over the holiday break, but we're ready to dance into the new year! We visited schools across the district to learn some fresh dance moves to take into 2023.
The third and final stop to elevate our dance skills was the Arlington ISD Center for Visual and Performing Arts. We met with dance teacher Courtney Mills and her high school students to learn a modern contemporary phrase. Mills started out in color guard at the age of 14, but after some mentorship from her high school director, she decided to pursue an undergraduate degree in dance at Texas Woman's University. Check out all the fun here. 
Specialized Programs
Arlington ISD has several specialized programs to allow students to explore their passions, including fine arts, dual language, early college pathways and STEM.
If your child has happy feet or is ready to explore opportunities beyond the classroom, head to aisd.net/specializedprograms to join the fun! The deadline to apply for specialized programs for the 2023-24 school year is Jan. 18, so don't wait to get in on the action. Get ready to dance into the new year by trying these moves at home with your family and share the video with a loved one. Happy holidays from Arlington ISD!