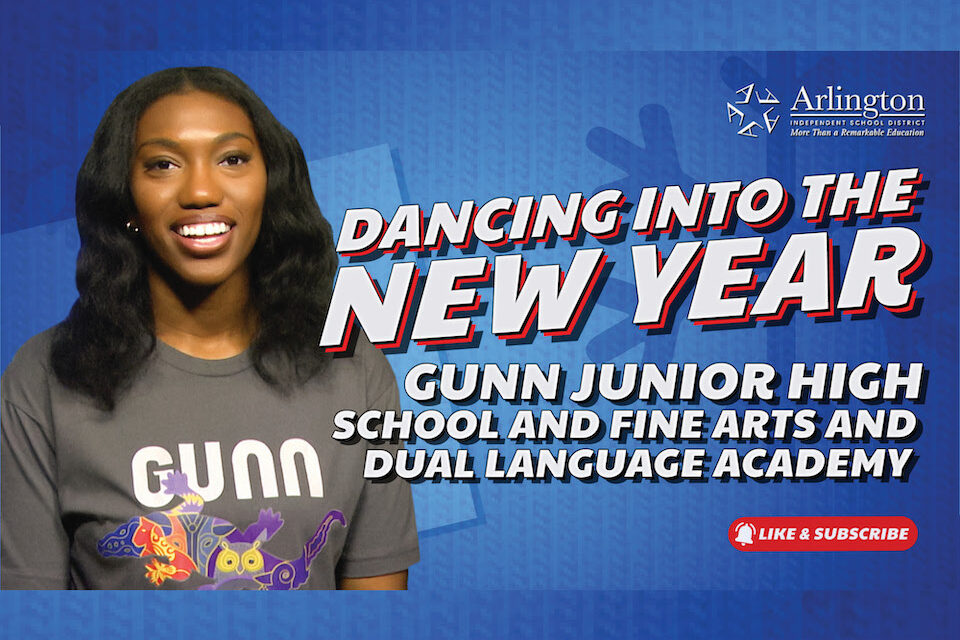 Dance with Gunn teacher DeeAnn Evans and students
Our schools may be closed over the holiday break, but we're ready to dance into the new year! We visited schools across the district to learn some fresh dance moves to take into 2023.
Gunn Junior High School and Fine Arts and Dual Language Academy was our second stop on the dance tour. We met with dance teacher DeeAnn Evans and her sixth graders from Jones, Corey and Wimbish to learn a jazz and musical theater piece. Evans isn't a rookie. She began dancing when she was five years old and got her first job at 13 teaching ballet, tap, jazz and clog. Now, she's using her talents at Gunn.
Specialized Programs
Arlington ISD has several specialized programs to allow students to explore their passions, including fine arts, dual language, early college pathways and STEM.
If your kiddo is a dancing machine and ready to explore opportunities beyond the classroom, head to aisd.net/specializedprograms to join the fun! The deadline to apply for specialized programs for the 2023-24 school year is Jan. 18, so don't wait to get in on the action. Get ready to dance into the new year by trying these moves at home with your family and share the video with a loved one. Happy holidays from Arlington ISD!