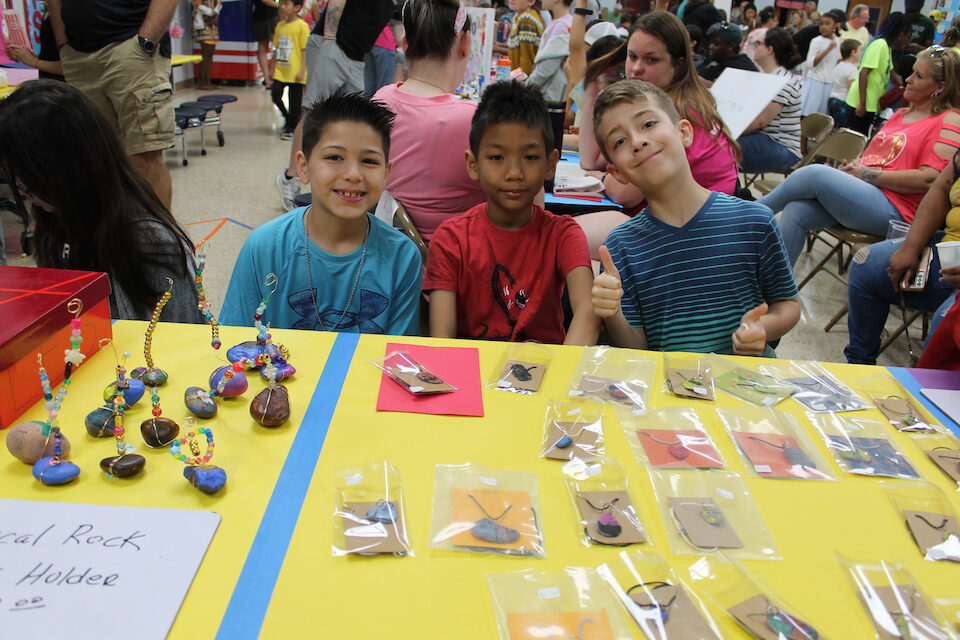 Students donate proceeds to charity
Forget The Parks Mall. Ditto Elementary School was the place to shop last Saturday.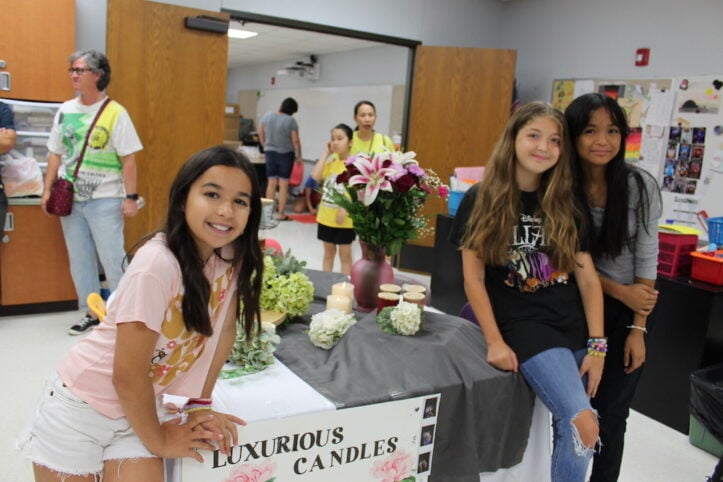 Mini-entrepreneurs – aka Ditto third through sixth graders – filled the cafeteria with their budding businesses and offered all kinds of products and services for sale to the public.
There were jewelry stores, homemade juice bars, a coffee shop, sweet treats, art, candles, a car wash and even a booth where you could have musicians sing the song of your choice.
The third-annual Kidtrepreneur event was the culmination of lessons and a project on free market enterprise. Students planned a business, created products or services and then launched their businesses at the event. The project helped the students learn valuable problem-solving skills, conflict resolution, customer service skills, handling of finances, expenses vs. profit ratio and charitable giving.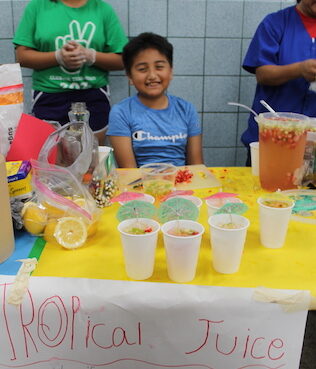 The hard-working kidtrepreneurs raised a grand total of $4,517.41 and donated all of it to charities they selected, including The Sea Turtle Conservancy, SPCA of Texas and PetSmart Charities.
"We had a phenomenal turnout," said Ana Pinson, the Ditto third-grade teacher who spearheads the event. "Students showed up eager to represent their businesses with their family members right there to support and cheer them on. The community also showed up to support our Ditto Kidtrepreneurs! There were so many smiles and awesome experiences."