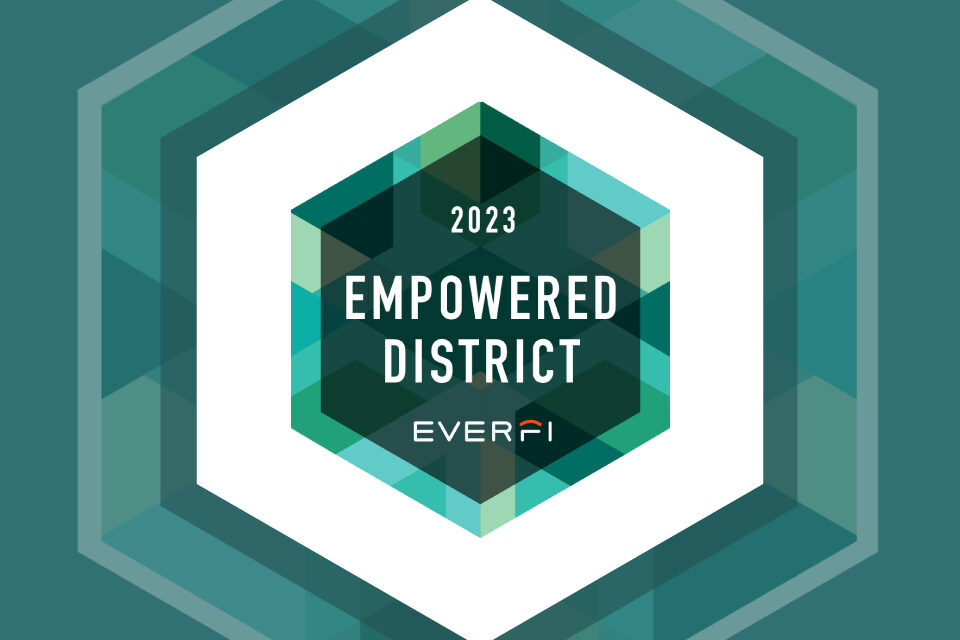 EVERFI a district partner since 2016
Arlington ISD's dedication to providing an education that prepares students for success in the real world has earned the EVERFI Empowered Seal.  
EVERFI works with organizations to connect education to the real world through compelling online curriculums.  
Receiving this award means that Arlington ISD was nationally recognized for being ranked in the top 10% of school districts for its commitment to whole-child education.  
The EVERFI Empowered Seal is a designation awarded to K-12 school districts that have demonstrated an exemplary commitment to comprehensive education strategies on topics such as financial literacy, health and careers.  
In partnership with EVERFI since 2016, Arlington ISD elementary students have worked with computer-based programs such as financial literacy programs. District eighth graders taking CTHEI (Career, Technology, and Higher Education Investigations) have also participated in social and emotional learning.  
Arlington ISD was also recognized as a champion of the whole-child education with an EVERFI Seal in 2020.  
To learn more about EVERFI and the Empowered Seal visit https://everfi.com/k-12/empowered-seal/.