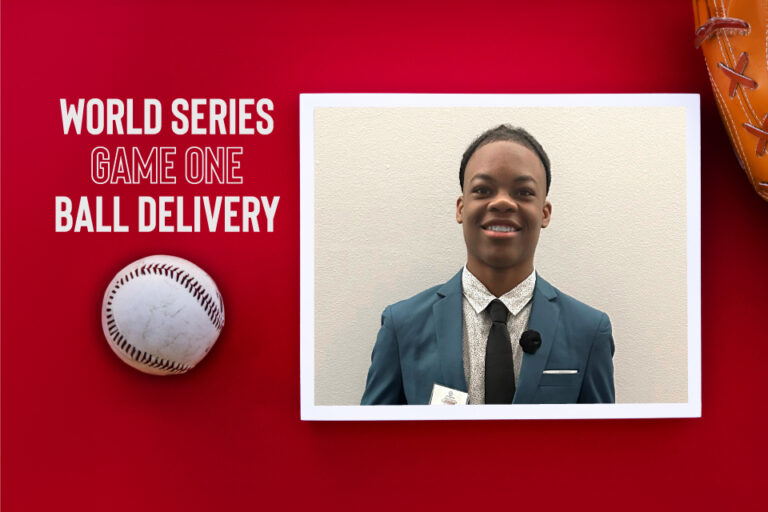 Harrold gets game ball honor as Youth of the Year
Game 1 of the World Series tonight can't start until Martin High School sophomore Maddox Harrold plays his role.
That's because Harrold, who attended Peach Elementary, Nichols Junior High and Lamar High School before going to Martin, is in charge of the delivery of the game ball.
And Harrold isn't just delivering the game ball to anyone. He'll hand it to former president George W. Bush, and then he'll be on the mound with Bush.
It's an honor Harrold received because he was named the Youth of the Year for the Boys & Girls Clubs of Greater Tarrant County.
"It means a lot," said Harrold. "I never thought I could go this far, but to be able to win an award and attend a Rangers World Series game, that means a lot."
Harrold earned the honor not from anything he's done on the court or on the diamond. He plays basketball at Martin and hasn't played baseball since he was around 11.
Harrold was named the Youth of the Year for his work in overcoming challenges and distinguishing himself with outstanding contributions to the community and the club.
Harrold is a Boys and Girls Club lifer. His mom and aunt worked for the organization when he was younger, and he went to the club daily after school in elementary and junior high.
"The award is for why I believe we need to get more kids in the clubs," Harrold said. "It keeps a lot of kids from doing bad things in the community. It gives them a place to go every day if they ever need help with anything. My biggest thing is expanding the club."
Harrold will be at the game with other Boys and Girls Club members. He didn't get a chance to watch much of the American League Championship Series but got caught up Thursday and has a favorite Ranger.
"Adolis Garcia is my favorite player," he said. "He's hitting rockets."
Hopefully for Harrold and the rest of the Rangers fans Garcia continues to hit rockets Friday night. It just won't happen until Harrold delivers the game ball.