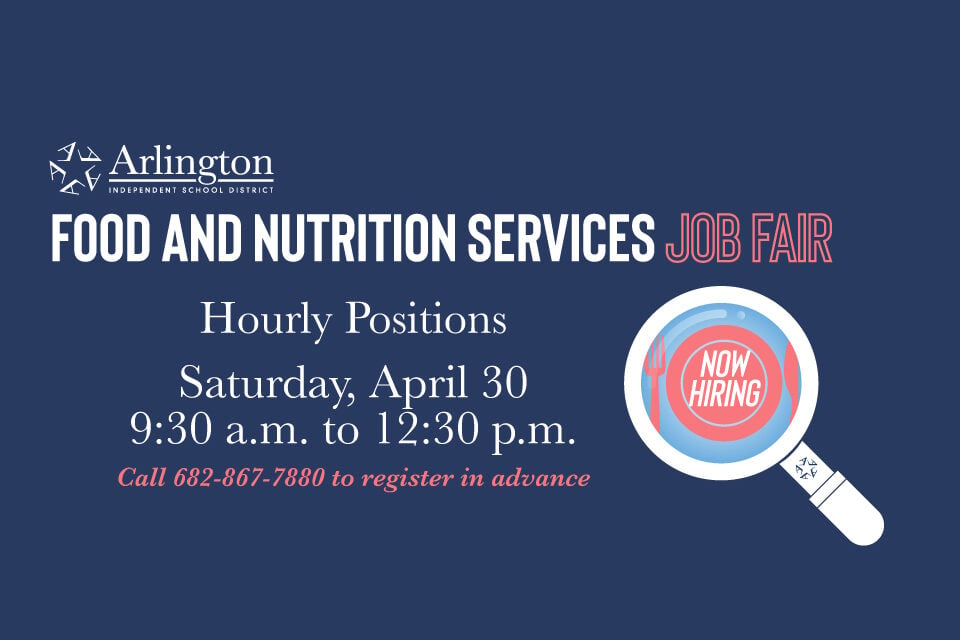 If you want to get your career cooking, then the Arlington ISD has the job for you.
The food and nutrition services department is hosting a job fair this Saturday, April 30, from 9:30 a.m. to 12:30 p.m. as the district looks to fill vacancies. The job fair will be at our food and nutrition services office at 1206 W. Arkansas Lane.
The district is looking for full and part-time food service specialists, food service leads and more.
"Our team plays a vital role in the education process by helping to make sure students are ready to learn," said David Lewis, Arlington ISD's director of food and nutrition services. "We are looking to grow our team with team members who have a spirit of service and who are passionate about the well-being of children in our community."
So, what do you need to be able to join our team Saturday?
Valid form of identification
Copy of work history
Three work references (one from present employer or immediate past employer, no family references)
The district will conduct interviews at the job fair, and it's possible to leave the event with a job offer. You can register for the job fair by calling 682-867-7880. Walk-ins are also welcome. You can get cooking early and apply online before coming to the event at www.aisd.net/jobs.