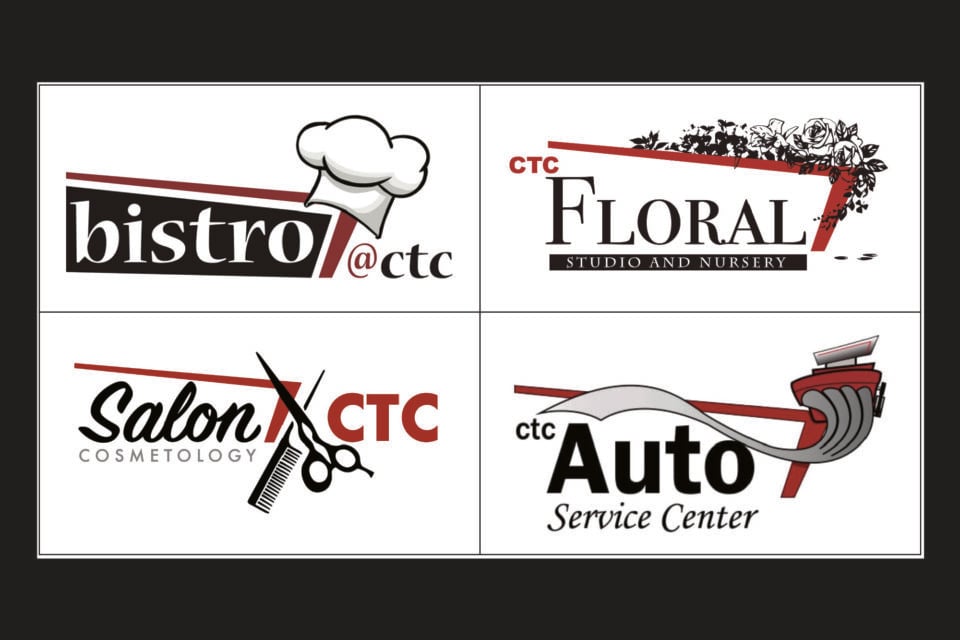 Haircuts and much more at the CTC
There's only one place in Arlington – and maybe DFW – where you can get your haircut and your car's oil changed at the same time and at the same place. And while you're at it, you can order your lunch and flowers for someone special, too.
It's all at the Arlington ISD Dan Dipert Career and Technical Center. Juniors and seniors in cosmetology, automotive, culinary and floral design offer a host of great services at great prices. What better way to celebrate Career and Technical Education Month than with a visit to the CTC's Bistro, Salon, Auto Service Center or Floral studio?
See the CTC Services brochure.
Cosmetology
Cosmetology students at the CTC Salon offer a lot more than just haircuts. In addition to a full slate of hair services, they also offer nail and skin care, makeup and lashes.
For more information or to schedule an appointment, give them a call at (682) 867-9525.
Automotive
The CTC has a state-of-the-art Auto Service Center where students are learning the skills and knowledge to perform routine inspections and maintenance of vehicles. They offer a number of services Monday-Friday, including:
Oil changes
Wheel alignment
Brakes
Steering
Suspension
Light maintenance and repair
For more information or to schedule an appointment, visit their website of give them a call at (682) 867-9537.
Floral
The floral design students offer floral services from October through May with a variety of arrangements using high quality flowers and greenery from all over the world. They can provide flowers for all kinds of events, including weddings, birthday parties and proms.
But that's not all. With an on-site greenhouse, they also sell poinsettias during the holidays and host plant sales in the spring and fall.
For more information, give them a call at (682) 867-9500.
Culinary
From catering for meetings to Valentines treats and holiday cakes, the culinary students do it all. Their services include:
Catering for special events
Party trays for pick-up
Desserts
Boxed lunches
Plus, the CTC Bistro is open for lunch on select days each month. Check out the Bistro's website for dates and more details.
For more information and to place orders, visit their website or give them a call at (682) 867-9546.