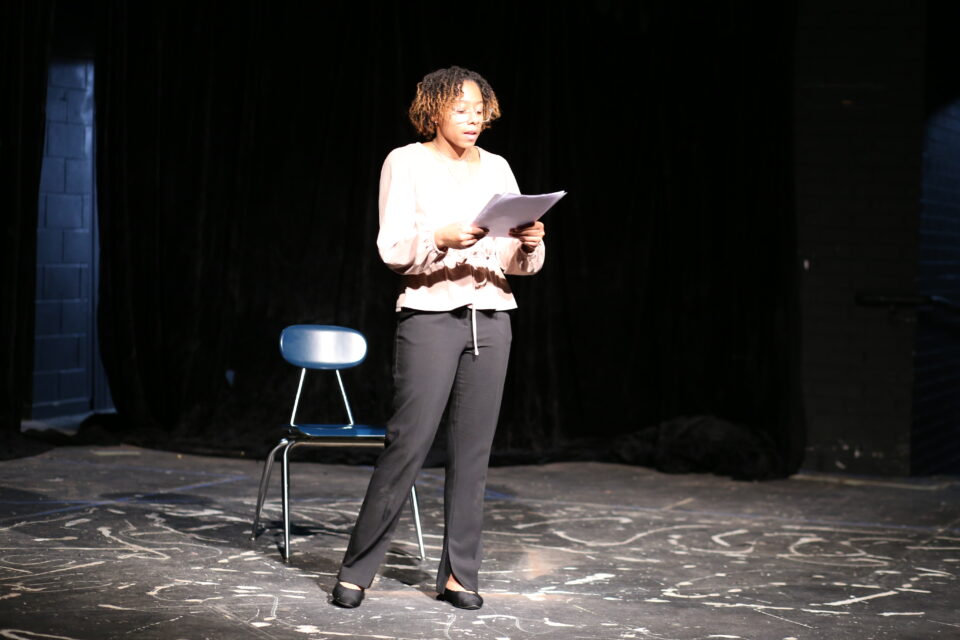 Kamille See paves the way at Martin!
Kamille See made history as the first Arlington ISD student to create a districtwide monologue competition to feature African American playwrights.
What was her motivation? Well, throughout her scholastic career, See has served as a Girl Scout and earned multiple honors for her dedication as a scout, but, to earn the highest award as a scout, the Gold Award, she had to find an issue in her community she cared about and create a plan to fix it.
The issue See felt lead to address is the lack of representation in theater. She feels that many Black playwrights don't get their props for their diverse works of art, so this is what prompted her to host the first ever monologue competition.
"If younger kids are exposed to the creativity and genius of black theater, they'll understand their potential and see how others before them have laid the path for them to walk," said See. "Unfortunately, in the current theater world, there often isn't much spotlight on black playwrights and their plays often get overlooked, especially those that encapsulate the black experience, so I think events like The Black Monologue Competition helps give them their deserved props."
When Martin High School African American studies teacher Gerri Brown heard that See was inspired by the August Wilson competition and wanted to bring the monologue competitions to Arlington ISD, she was thrilled to assist her in every way possible.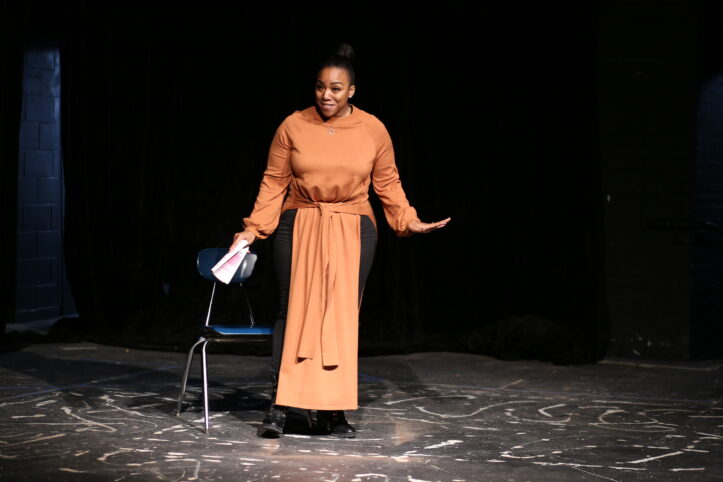 "Kamille is very professional and worked very hard to bring a widespread community together to succeed," said Brown. "She reached out to teachers, students and administrators at all of the high school campuses in Arlington to market the competition and to build interest. She literally would walk up to the front office of the campuses and hand out flyers."
Although See ran into a variety of challenges, she was focused and determined to make sure the competition flowed smoothly. She has started a tradition at Martin and in Arlington ISD that I am looking forward to watching grow and evolve for years to come."
See was able to successfully pull off the competition with the help of a few of her classmates. Genai Velasquez-Ebersole, Ava Horton and Brady Beckley all honored playwrights with their renditions of literary pieces such as "Fourth of July" by Frederick Douglas, "A Raisin in the Sun" by Lorraine Hansberry and a monologue from King Hedley II by August Wilson.
When asked about her favorite author See said she enjoys the works of Lynn Nottage because she uses her stories to break some of the stereotypes of Black women. See hopes to see more diversity in theater and film in the future because there are so many stories and points of view the audience can relate to and learn from.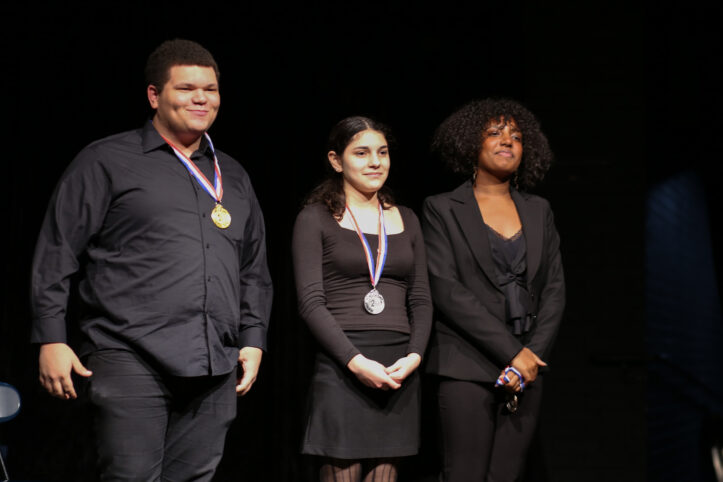 "As an African- American, I've seen that often there aren't many opportunities for actors to be exposed to the world of black theater and for other people of color to see the diversity of productions offered in the theater," she said. "I hoped to engage the Black population in AISD and continue the community's exposure to black theater."
Although See does not plan to study theater in college, this passion project allowed her the opportunity to earn her Gold Award and also engage in theater, which is one of her many hobbies. See plans to study biology while earning her undergraduate degree and her mother, Kimberly See, couldn't be prouder of her daughters accomplishments.
"I am so proud of her," Kimberly See said. "She put in well over 80 hours on this project while finishing up her senior year, taking classes at UTA, working and applying to colleges and scholarships which we all know is like another job."
For her efforts, Kamille will be recognized by the City of Arlington and Girl Scouts Texas Oklahoma Plains. She will have a chance to win a $10,000 scholarship from Girl Scouts. For more information about the Gold Award, visit the GS-TOP website: https://www.gs-top.org/en/members/for-girl-scouts/highest-awards/gold-award.html
Photo credit to Shelby Zimmerman, Martin High School.