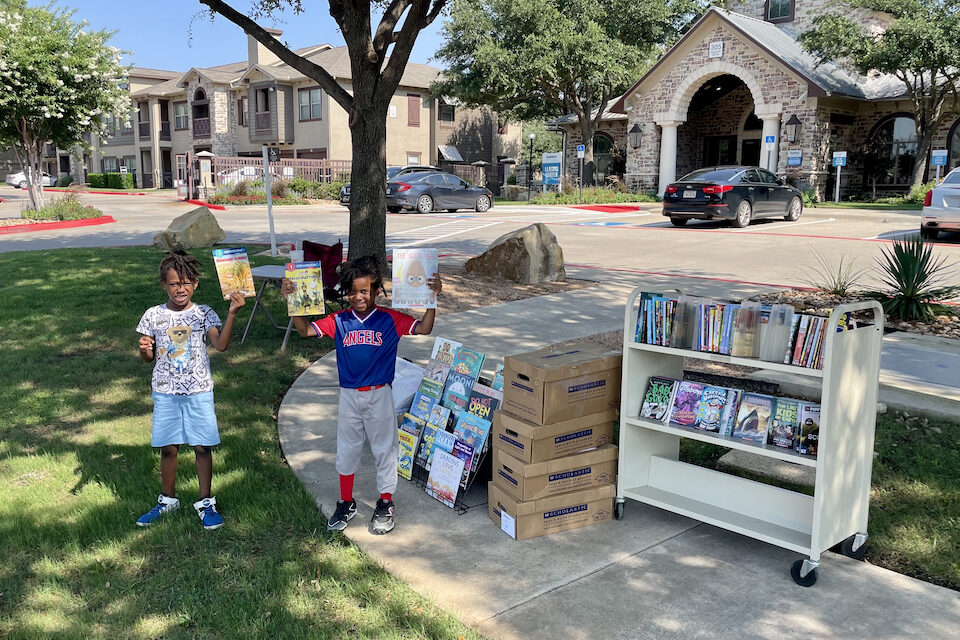 School librarians are librarians all year long – even during the summer.
That's certainly true of Williams Elementary librarian Amy Haynes.
She's been Williams' librarian for 13 years and is always trying to get her students to read – even on Saturdays in July.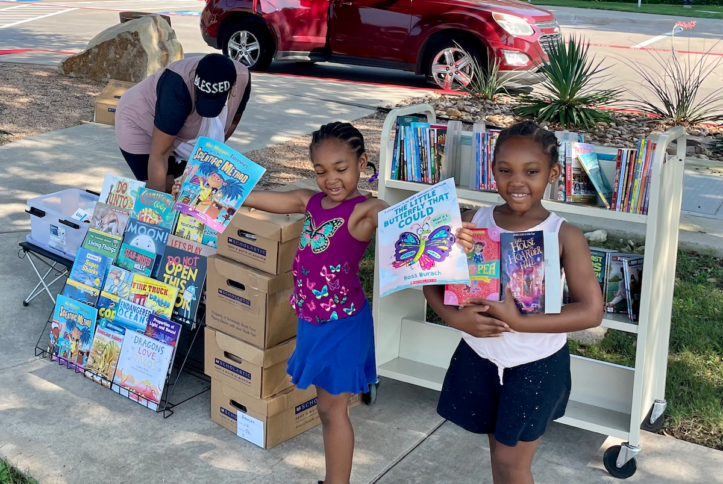 In fact, on four Saturdays last month, Haynes set up a book giveaway station for Arlington ISD students at Ranch 305 Apartments, a central location for many Williams students. She spread the word that she was giving away free books with flyers to neighboring apartment complexes, on social media and through summer school teachers.
The inspiration for Haynes' book giveaway came from Arlington ISD's Bookmobile, ARLO (Arlington ISD Raises Literacy Outcomes).
"I volunteered with ARLO the previous year and saw how excited and grateful the families were to be receiving free books," Haynes said.
She wanted to volunteer again this summer with ARLO, but the district's bookmobile now primarily operates as a support to campuses during the school year instead of the summer.
So, Haynes launched her own summer book giveaway with support from Arlington ISD library media services, which offered to supply all the books.
"Reading is like exercising," said Lesley Cano, Arlington ISD library media services specialist, explaining why it's so important to read during the summer. "Just like exercising keeps our muscles in shape, reading helps to keep our brains in shape. It's estimated that students lose, on average, about 20% of the past school year's gains in reading during the summer."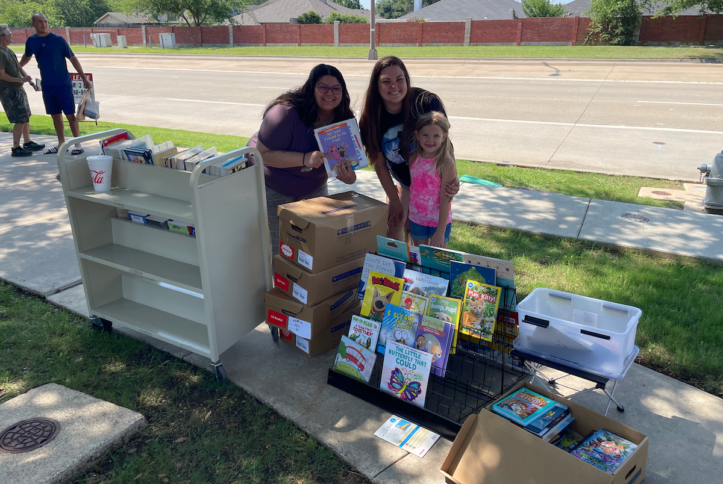 It's so important to read over the summer, but that requires books. Thanks to Haynes, around 50 students got free books to take home and read this summer. She distributed more than 100 books to the students.
"When children have books at home, they are more likely to read for enjoyment and talk about what they read with their families, which builds vocabulary and comprehension," Cano said. "Research has shown that children who have books in their homes are also more likely to have increased academic success across all content areas."