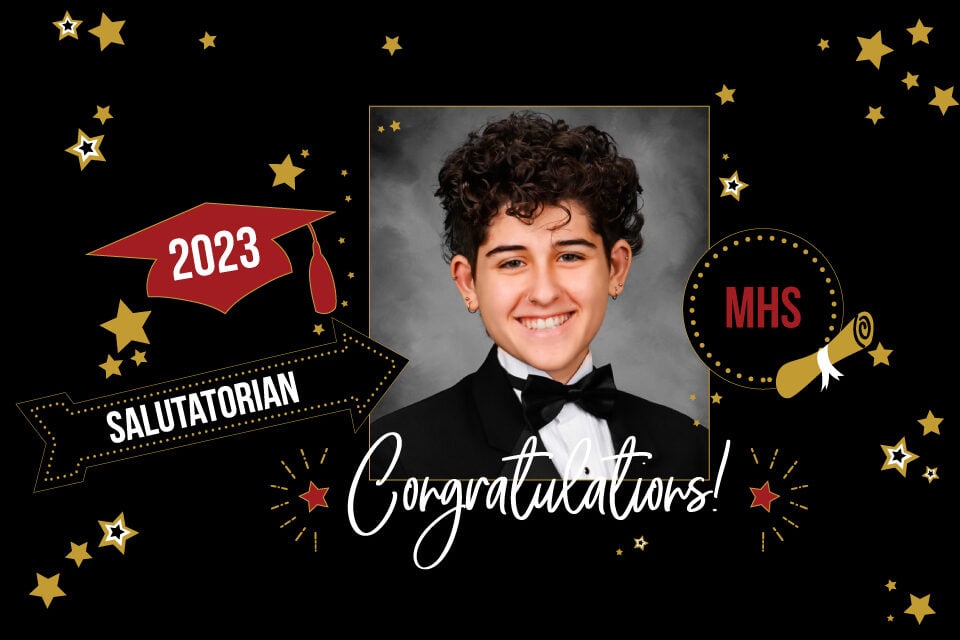 Martin salutatorian Nicole Guarderas
It's graduation season and we are celebrating the Class of 2023 valedictorian and salutatorian for all eight Arlington ISD high schools. Meet Martin High School salutatorian Nicole Guarderas.
NAME: Nicole Guarderas
SCHOOL: Martin High School
COLLEGE: Rice University
INTENDED MAJOR: Chemical engineering
What is your dream and how do you plan to make it come true after graduation?
I would like to go into a field where I can focus on sustainably so our planet can be safe for future generations. Hopefully, after college graduation I can go into a field where I can make a change in the pollution spectrum.
Who inspires you the most?
My parents. My mother has had a positive impact on my life. They have given me everything I can ask for and give me chances to grow as a person, experiment and figure out what I want.
What is one piece of advice you would give an incoming freshman?
Don't procrastinate. If you set the precedent of procrastinating early it's going to harm you later. You're not going to have the study skills you need. You think it will work and the one time you procrastinate, and it doesn't work, everything comes crashing down. Try and hold off.
What's been your favorite high school memory?
During one of my practicum hours, at our offboarding at the internship for Bell, we were eating lunch together, it was really fun. We had catering. It was networking time. It was a cool mix of adults and students who co-exist and treat each other as equals.
How do you plan to make an impact on society in the future? 
I wish to be a part of the change for pollution and the sustainability of products in our future. Change doesn't come from one person, but I would like to have a hand in it and making sure no more species are extinct, our endangered species list is smaller and people have air to breathe.
What her teacher said:
Nicole is the student you want your own kids to be like. She is wicked smart, witty, funny, organized, driven and evidently run by an unregistered nuclear reactor because she also volunteers, works and plays guitar, bass and drums.  She is a rock star in more ways than three! I am going to miss having her around.
– Paul Laux, Nicole's ED (9th), POE (10th) and DE (11th) teacher