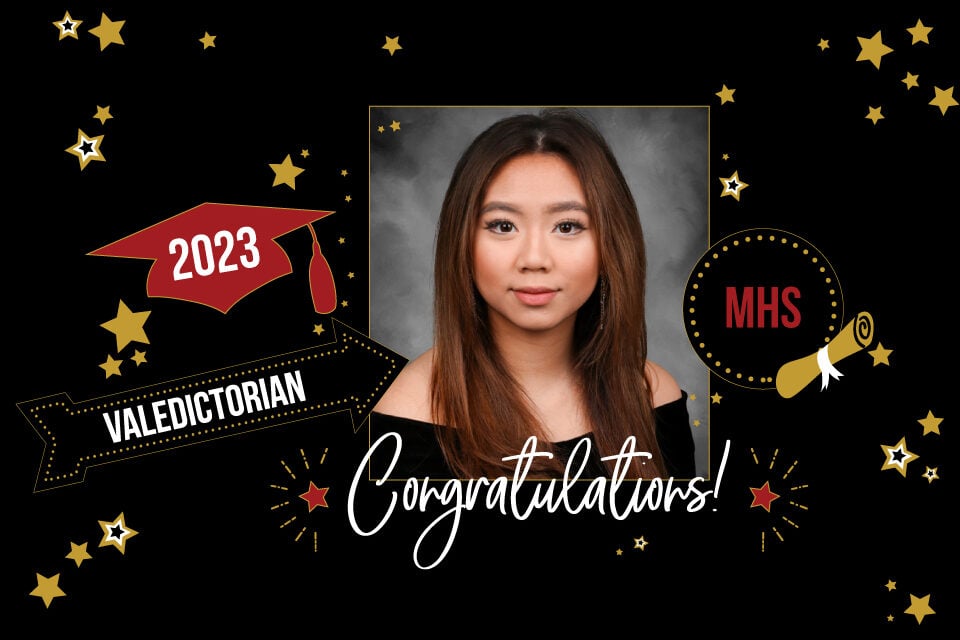 Martin valedictorian Vivian Nguyen
It's graduation season and we are celebrating the Class of 2023 valedictorian and salutatorian for all eight Arlington ISD high schools. Meet Martin High School valedictorian Vivian Nguyen.
NAME: Vivian Nguyen
SCHOOL: Martin High School
COLLEGE: Stanford University
INTENDED MAJOR: Human biology
What is your dream and how do you plan to make it come true after graduation?
My ultimate dream is to be able to fuse social entrepreneurship and technology to address systemic inequalities and mobilize civic actions for marginalized communities through that intersection. I plan to make that come to fruition through pursuing a major in human biology at Stanford University and pursuing the start-up industry there.
Who inspires you the most?
My parents inspire me the most. They are first-generation immigrants from Vietnam. They escaped generations of abject poverty in order to basically gamble their livelihood to come to America in order to give me a better future. They're always there behind me, supporting me as a rock and a support system. It has really encouraged me to step outside of my comfort zone and to be able use their encouragement and use that toward my own passion.
What is one piece of advice you would give an incoming freshman?
Take the initiative. What I mean by that is to not be afraid to be the first one to go out there and seek new opportunities because you're not going to be able to have access to these opportunities unless you go out there and you advocate for yourself, and you really do things that you never see anyone do. A lot of times people might tell you that you're too young to do things or you don't have what it takes to succeed or to go out there and follow your dreams. Honestly in high school what helped me the most was being able to advocate for myself and be a go-getter and seek the assistance I needed and just to put my name out there and step outside my comfort zone.
What's been your favorite high school memory?
My favorite high school memory was staying back after school in Ms. [Jennifer] Rothwell's classroom, and this was during senior year. What we would do is we would have these K drama nights where we would binge watch Korean dramas and we would order takeout food, boba, and we would really just celebrate the end of the semester and spend quality time together and bond as a team.
How do you plan to make an impact on society in the future? 
By driving progress at the heart of biomedical engineering and help for equity. I really want to unravel that intersection between socio-economic dilemmas and our society's healthcare system as it is today, and I want to reform that in order to bridge the gap.