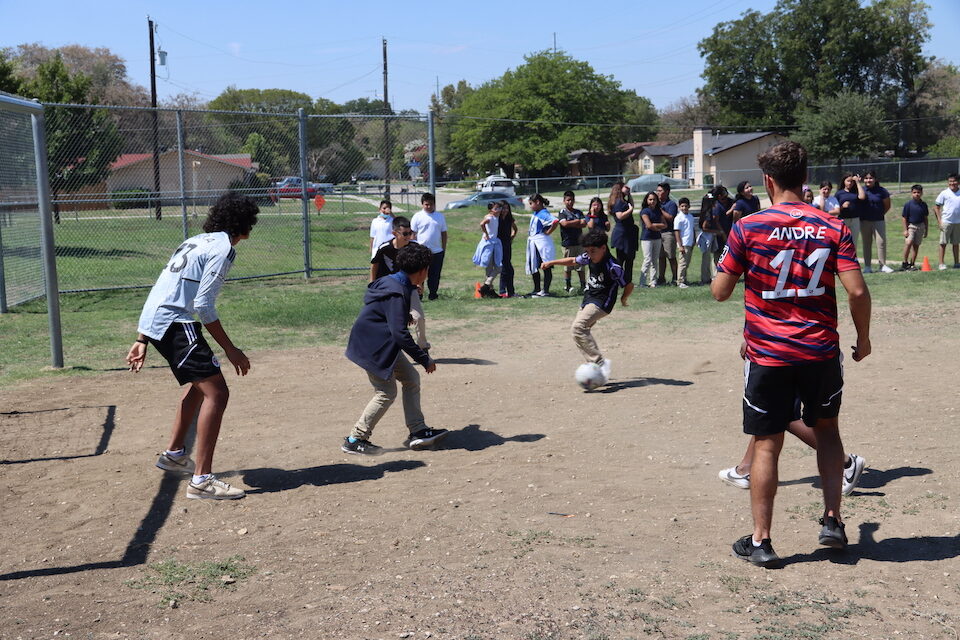 North Texas SC pays a visit to Rankin
Last week was further proof that a little community support can go a long way in the Arlington ISD.
Rankin Elementary School has a great relationship with the Kiwanis. When Dan Cowell from the Kiwanis reached out to the FC Dallas soccer team to see if they would donate something to the school's PBIS store, it turned into something bigger.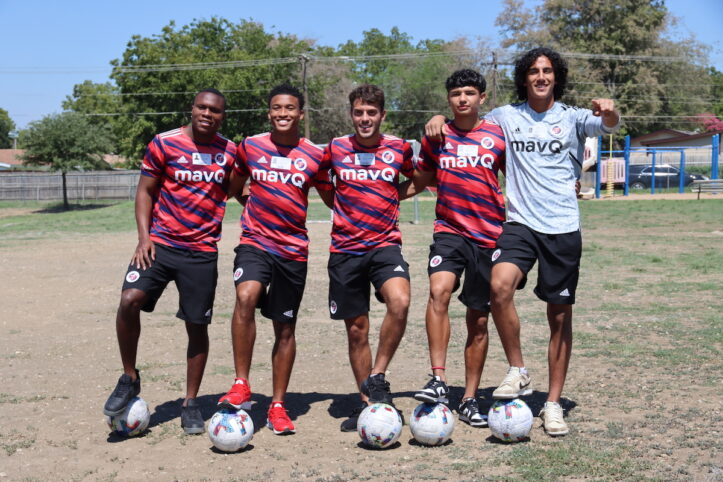 Five members of the North Texas SC, which basically serves at the minor-league team for FC Dallas, showed up at Rankin last week with not only goodies for the PBIS store but also a program that will provide lasting memories for the fifth graders who were there.
After talking briefly about themselves, the five went outside and ran the students through soccer drills and played a game with them.
"This was really a true collaboration," said Rankin assistant principal Sylvia Ledesma. "We're a Title 1 school, and we're 84% Hispanic. They asked about coming by and this was a perfect match for us. The experience the kids received is more than the gifts they were given combined."
The Rankin students weren't the only ones who benefited from the visit. All five players from North Texas SC, which plays its home games at Choctaw Stadium, were between the ages of 18 and 21. They could relate to the students because they weren't that much older.
"These kids give their energy off," said North Texas SC general manager Matt Denny. "We like doing this, but we feed off this. These kids are great. It's good for us, too. We want to teach our players how to be professionals, too, so part of that is getting out in the community and engaging with fans. The public speaking helps, too, for them because they haven't done that before."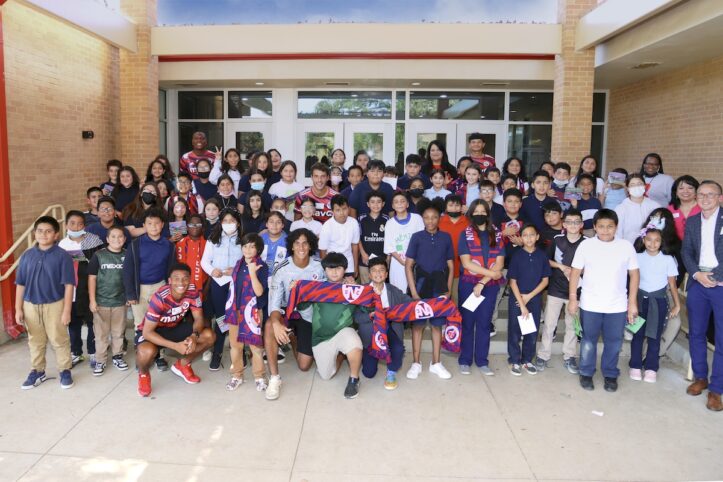 North Texas SC player Collin Smith, who went to high school in Frisco, was happy to be able to spend time at Rankin.
"At one point, all of us were this young," Smith said. "Maybe some of us didn't get the opportunity to have some guys from a sport that we love come see us. It's awesome to be able to talk to them about where they see themselves in life and expressing how important it is to finish their education as well. If you don't perform in the classroom you can't perform on the field. It all adds up."