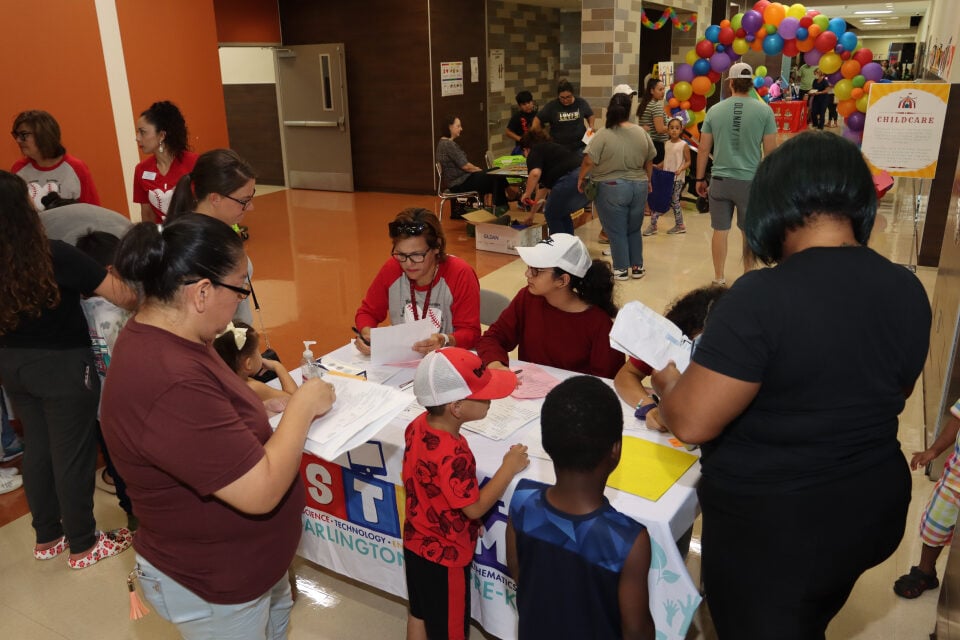 Pre-K Palooza
Pre-K Palooza was back and in full effect Wednesday to help parents and guardians register their 3- and 4-year-olds for the new school year. The early childhood learning department hosted the event at Adams Elementary School with games, backpack giveaways, prizes and more fun for the whole family.
By the time doors opened at 11, the line for the event wrapped around the side of the building. As parents walked in, they were greeted with a warm welcome and registration checklist for their little learners. Completing registration in the gym was as quick as 1, 2, 3 with the help of a plethora of iPads and bilingual district staff.
While the parents did the hard work, the kids got to take it easy with inflatable bounce houses, slides and a full playground for lots of play. And to beat the heat, Kona Ice provided free snowballs to the first 200 participants.
For some parents, pre-K may seem like a luxury, but early childhood specialist Nadia Azari thinks it's essential.
"Pre-K is key to building that foundation for academic success," said Azari. "We are very excited because now we have a new, innovative STEM curriculum that we have designed to integrate into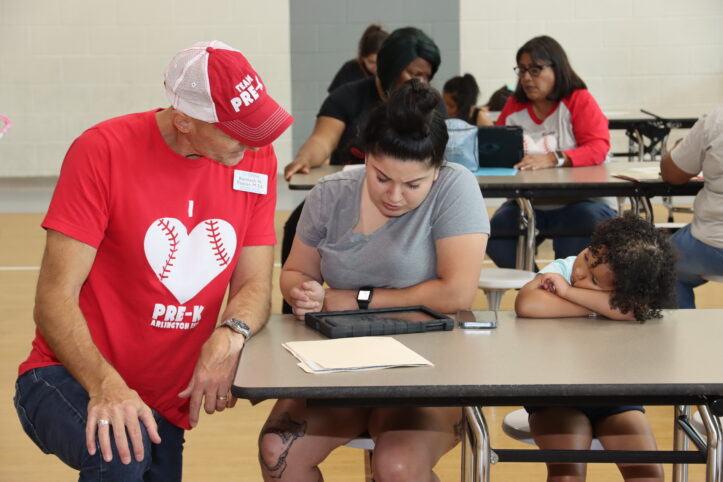 our high-quality, play-based curriculum that offers hands-on discovery."
The one-stop shop for pre-K registration provided information about the new STEM curriculum and, of course, staff were there to answer any and every question from parents.
Clerks and nurses were also on hand to verify documents and ensure a smooth registration process. The world languages department conducted on-site language assessments for children.
Teachers and staff members from Head Start and daycare centers were also in attendance to give information on their pre-K programs.
Plenty of community partners were in the building, too. Arlington Charities, Aetna Better Health, Tarrant County Kids and Childcare Network were just a few with resources and information at the palooza. Colgate Dental also provided free dental screenings and information to kids 12 and under.
Pre-K Palooza was a blast, but if you couldn't make it, there's no need to worry. Head over to www.aisd.net/prek to register your kiddo for pre-K today! If you have any questions about pre-K, email prekquestions@aisd.net or call (682) 867-9418