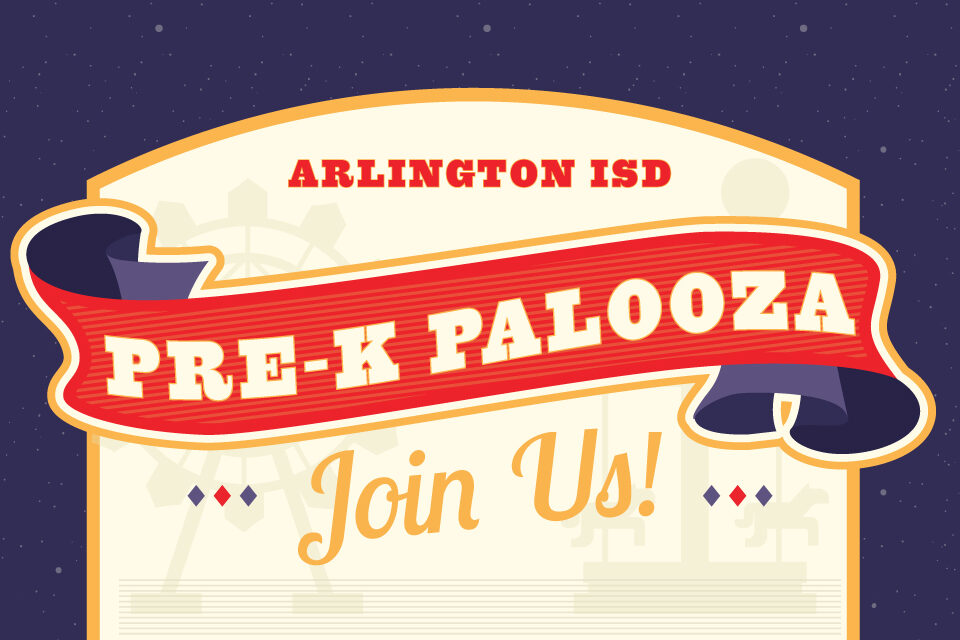 Don't forget Pre-K Palooza is tomorrow! Come register your three or four-year-old for pre-K and have lots of family fun together!
Pre-K Palooza is back!
Pre-K Palooza is tomorrow, July 20, from 11 a.m. to 6 p.m. at Adams Elementary. 
What can I expect?
Fun! And registration help, of course. The palooza will have inflatable obstacle courses and slides, raffles, prizes, snacks for the kiddos and valuable information for parents. There will also be free dental screenings for kids 12 and under from 11 a.m. to 3 p.m., and the first 200 registrants will receive a free snow cone!
"This will be a very exciting event for all families," said Dr. Jackeline Orsini, Arlington ISD's early childhood director. "This will be the best time to get a pre-K student registered. It will be so much fun, and of course, we will have prizes and surprises available for all kids."
How does STEM fit in?
In addition to help with registration, parents and guardians can get all of their pre-K questions answered and learn more about the STEM curriculum for pre-K 4.
"Little kids are curious by nature," said Orsini. "They like to explore, discover, put things together and take them apart to create and build something new. The innovative new STEM curriculum is all about hands-on discovery, which fits right into the play-based and high-quality early childhood curriculum the district already has."
Learn more about Arlington ISD's new innovative STEM pre-K curriculum.
Registration
Pre-K teachers, a nurse, school office team members and bilingual staff will all be on hand at Pre-K Palooza to assist families with registering their kids for pre-K for the 2022-2023 school year. This includes all of the district's pre-K programs: full-day pre-K 4, half-day pre-K 3, full-day pre-K 3 Head Start PLUS, and community-based pre-K 3 with wrap-around child care.
Families will need to bring the following to the pre-K palooza:
1. Student's birth certificate
2. Photo ID of parent/guardian (driver's license, state or international ID, passport)
3. Proof of address (current gas, water or electricity bill or the lease/mortgage agreement in the name of the parent/guardian)
4. Each of the following documents that apply:
Proof of income – Last 30 days for all adults living in the household (paystub, Medicaid, disability, workers comp)
SNAP/TANF or Medicaid benefits letter
Current tax return (if self-employed)
Proof of military service for active-duty military parent(s)
Foster care documents
Star of Texas Award certificate or letter
5. Immunization records
6. Social Security card (if available)
Community Partners
Many outstanding community partners will also be at Pre-K Palooza to provide resources and information for families. The partners include:
Tarrant County Public Health COVID Education
Tarrant County Kids (Girls Inc. of Tarrant County)
Arlington ISD Parent and Community Engagement
Colgate Bright Smiles, Bright Futures
Arlington Charities
Aetna Better Health
Head Start (pre-K partner)
Help Me Grow North Texas
Kids Community (Community-Based Pre-K partner)
Childcare Network (Community-Based Pre-K partner)
See you at pre-K Palooza!
Register for pre-K online here and learn more about Arlington ISD's pre-K programs here.