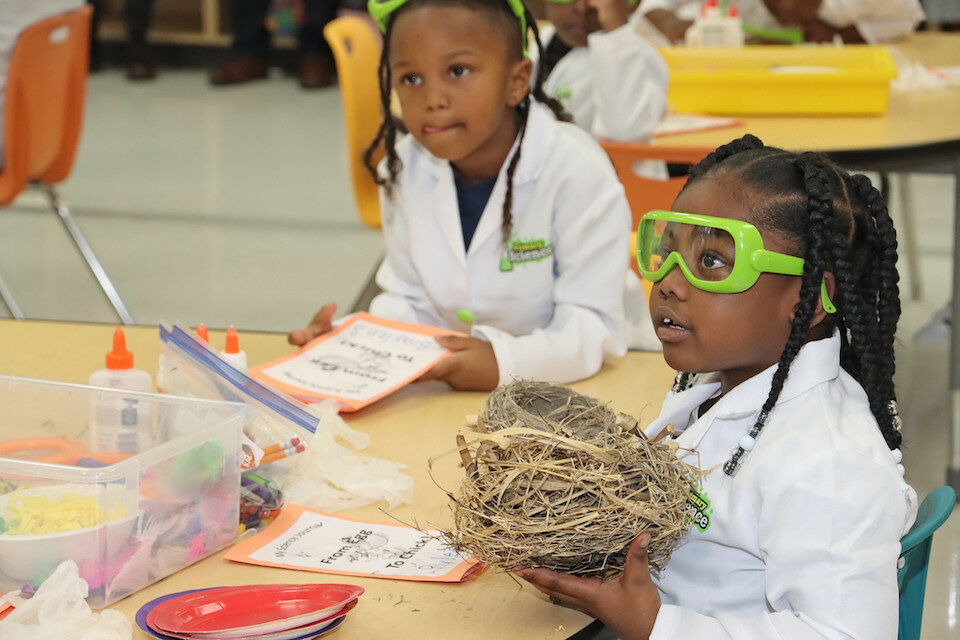 Pre-K students love wearing safety goggles
In Arlington ISD's pre-K, 4-year-olds are real scientists.
"They especially like it when they wear safety goggles," said Vicky Miller, a pre-K teacher at Dunn Elementary. "They really feel like scientists then."
They feel like it because it's true.
Last year, Arlington ISD introduced a new innovative pre-K 4 curriculum that features STEM (Science, Technology, Engineering and Math) and launches little learners on a journey of discovery.
So, what does STEM at the pre-K level look like?
Like an exploding snowman.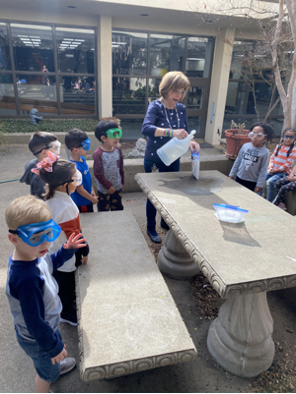 That was one of Miller's class's favorite STEM projects.
It's a bag of baking soda. But then they poured vinegar on the baking soda, and it puffed up like a snowman.
"They thought that was amazing," Miller said.
STEM in pre-K comes in a variety of ways, from exploding snowmen and other science experiments and observations in the school's STEM labs – every Arlington ISD elementary school has two STEM labs – to STEM stations in the classroom and a big family project that the kids do with parents at home.
But it all fits squarely into the district's play-based curriculum.
"Our pre-K curriculum allows preschool children many types of play throughout the day," early childhood director Dr. Jackeline Orsini said. "Our daily lesson plans allow children to participate in physical, cognitive, language and social play through structured and non-structured activities."
And STEM is now a big part of that.
STEM in pre-K isn't just a list of activities done in a lab with safety glasses though.
It's a philosophy about making the lessons relevant to the real-world. It's about providing hands-on activities that let kids participate in their own learning. And it's about integration. In other words, you don't teach each concept in isolation. You combine them in activities that allow students to make real-world connections.
And they are all activities that feel like playing to a 4-year-old.
STEM activities involve touching things, experimenting and seeing how stuff works. They are purposefully designed to spark questions and curiosity and give kids the chance to pursue that curiosity and find answers to their own questions.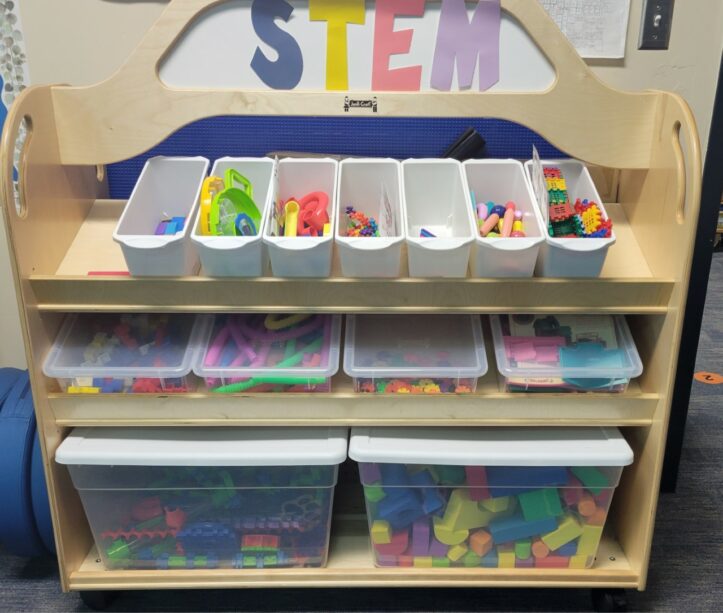 And it's fun! It's often messy fun that brings learning to life. It's about exploring and trying new things. And fun is key in getting kids excited to learn.
"A lot of times we are exploring," Miller said.
Not as casual observers, she explained, but really studying things, like the properties of matter and chemical reactions.
STEM is incorporated into daily classroom activities, too, with STEM stations. Miller's class has STEM buckets full of fun manipulatives like blocks, Legos, dominos, magnets and more. Students get to free-play with these, build, explore and imagine.
"That's one of their highlights," Miller said. "Sometimes they might rather do STEM buckets than go to recess!"
Come explore with us
If STEM in pre-K sounds a little daunting for your future student, don't worry. If they love to play with LEGOs, Play-Doh, build things (or take things apart), and have a natural curiosity about everything, they will love STEM.
Plus, it's free! Arlington ISD's pre-K for 4-year-olds is open to everyone at no cost. Registration is open online now. Visit aisd.net/prek to learn more and register.