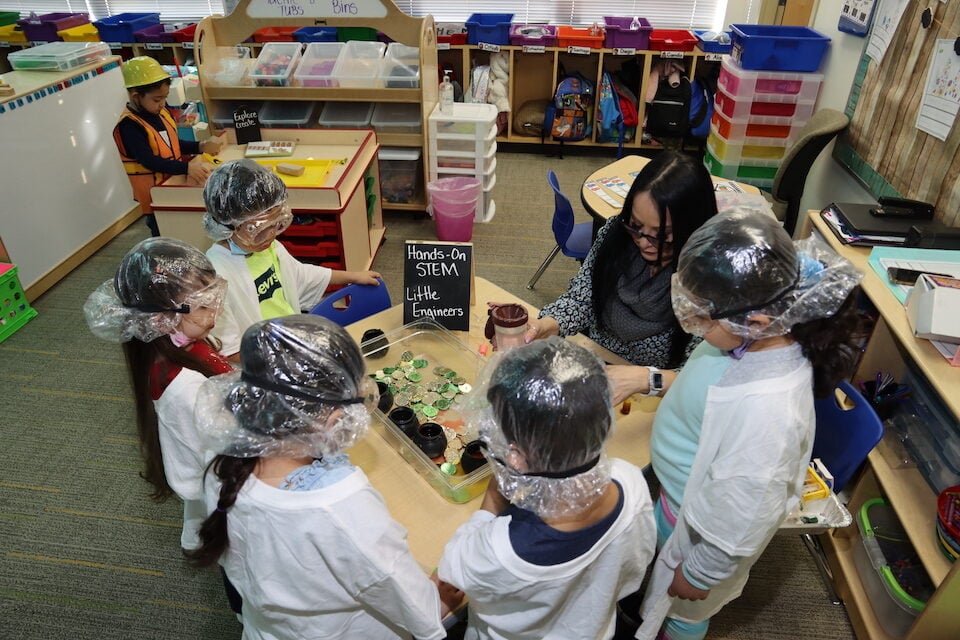 Starting this fall, Arlington ISD will provide a STEM-based curriculum for free to all four-year-olds in pre-K classrooms. Enroll now to join in on all the fun. Full STEM Ahead!
What is STEM?
STEM in pre-K 4 introduces students to science, technology, engineering and math. STEM will help students with their fine and gross motor skills and give them the opportunity to foster their creativity, encourage deeper thinking and learn different processes to achieve the same outcome. Learn more.
Full STEM Ahead!
Pre-K teacher Kimberly Bryant from Bryant Elementary is excited to implement more STEM lessons inside of the classroom. Her experiments are always loads of fun for her and her students.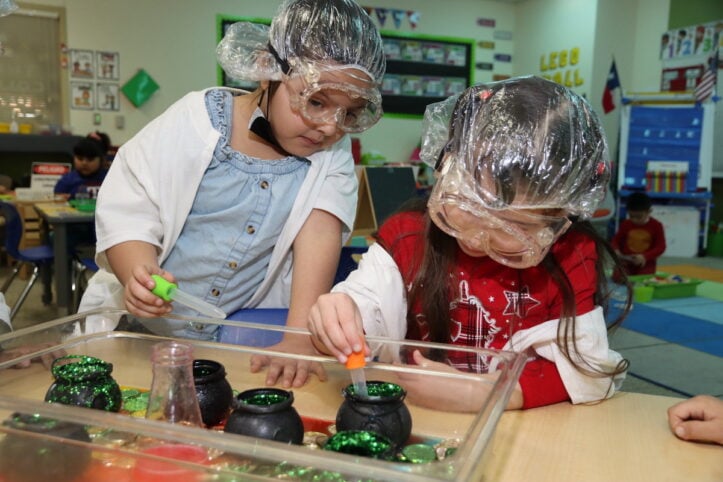 "I have two favorite STEM lessons that I love to teach each year, and my kids go crazy over them," Bryant said. "I'm excited for us to become mad scientists and make a pumpkin erupt. The kids love seeing the reaction of ingredients and what happens.
"My second favorite is our salt snowflakes. The students use salt and food coloring to make some of the most beautiful snowflakes ever."
STEM lessons are hands-on and help students retain numbers, teach addition and subtraction, and recognize shapes.
"Children love to learn by playing with hands-on and mind-on activities," said Amos Elementary pre-K teacher Katy Peterson. "STEM provides just this. It gives intriguing opportunities to see how things work and relate to real-life."
Why pre-K before kindergarten?
Pre-K builds the foundation little learners need to excel throughout their scholastic and professional careers. Teachers like Sarah Eversole from Pope Elementary and Mary Robinson from Ashworth Elementary believe a remarkable education starts early. Pre-K is the stepping stone to greatness.
"For many students, this is their first introduction to school and being away from their families," Eversole said. "Pre-K teachers focus on academics and building social and emotional skills, and teach kids how to follow directions and get ready for kindergarten."
Reading is fundamental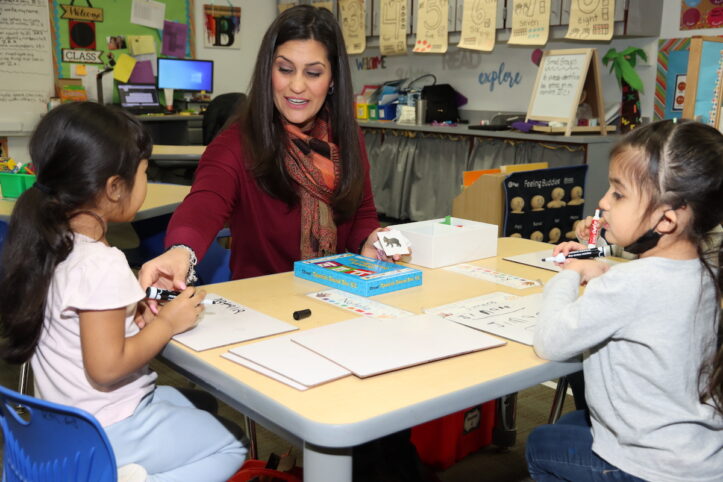 Robinson is passionate about pre-K because it is essential in helping students develop phonetic awareness, which increases students' ability to read. And being able to read well is key to success in all subjects, including math and science.
"Watching students finally understand that a word begins with the sound of a letter or be able to put the sounds together to make a word is so amazing," Robinson said. "Reading is the key to all subject areas. If we can teach students to read, we have prepared them for success."
Can 4-year-olds really learn STEM, reading, social and emotional learning all packed into pre-K? At Arlington ISD they can! And they have a blast doing it! Next stop? Enrollment.
How do I enroll?
Enrolling your little learner in pre-K with Arlington ISD is one of the best decisions you can make for their education. Arlington ISD's teachers love their students and are excited about teaching them all things STEM. To enroll your kiddo today, visit aisd.net/pre-K. Welcome to the Arlington ISD family!