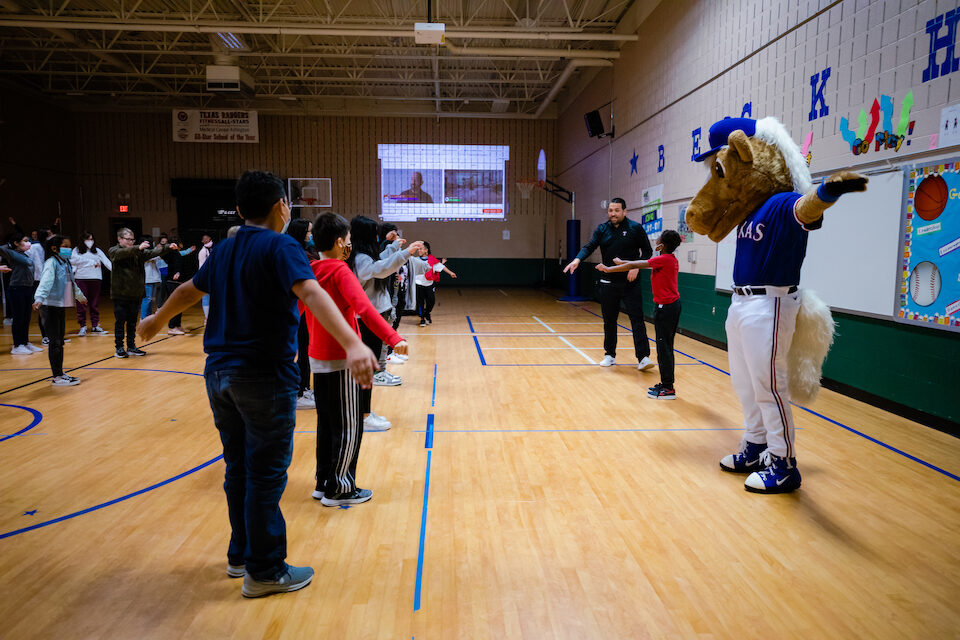 All-Stars give back
NBA All-Star Weekend may have been in Cleveland last weekend, but Arlington ISD had its own set of all-stars at Beckham Elementary.
The school's fifth- and sixth-grade classes got a surprise visit from Texas Rangers representatives and mascot, Captain.
Kayla Vo and Brent Bolling were congratulated as the Fitness All-Stars of the month. The two students were chosen based off work ethic and engagement in their physical education class with teacher Ryan Eubank.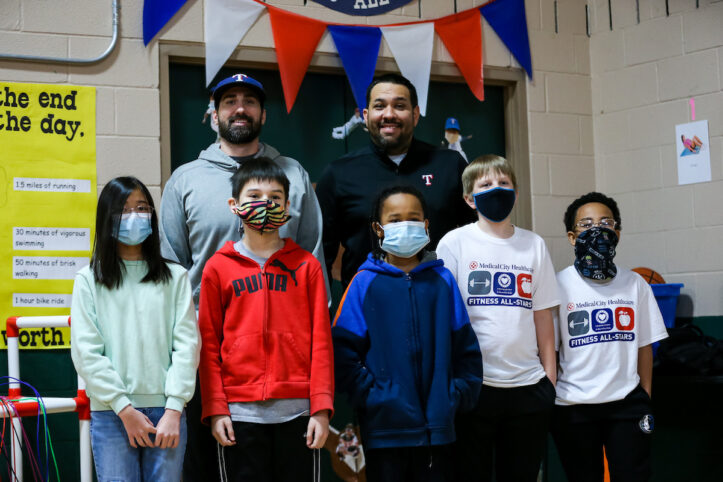 The Texas Rangers Fitness All-Stars program, presented by Medical City Healthcare, was created nine years ago to motivate kids to eat better, exercise and live a healthier lifestyle.
Game-like videos, healthcare professionals, nutrition, hygiene and mental health activities aid our students. Students enjoyed learning about healthy living while breaking a sweat along to the videos.
It starts with the kids
"What we do in the community goes far beyond the baseball field," said Ray Casas. Casas is the director of community impact for the Texas Rangers. "This is the first time we've been in a school in two years! We are so happy to be here engaging with students and teaching them about the importance of making healthy choices."
Each school year, the Fitness All-Stars program chooses one school in the district they feel has been the most engaged. The program rewards them with a $5,000 check to go toward new equipment and other resources for the P.E. classes.
"If they can keep up the hard work, I'm hoping we'll win the $5,000 award," said Eubank. "The kids always look forward to seeing which two students get picked every month. I think that keeps them motivated every day."
To learn more information about the Fitness All-Stars program or watch the videos presented in class, head to the official website. And if this story motivated you to get moving, check out Arlington ISD's Work Out Wednesday videos with Duff P.E. teacher Matt Bostick.