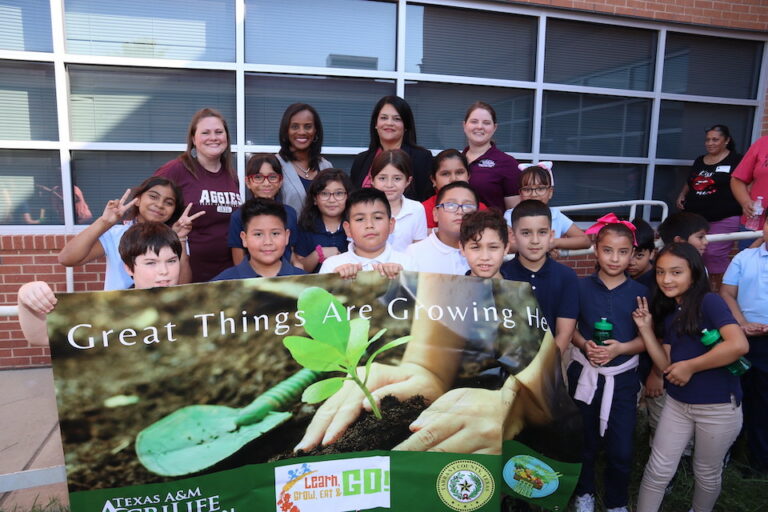 Rankin students will want to eat their veggies
All parents know the struggle of getting kids to eat their vegetables.  
But what if kids knew that a vegetable was more than just a gross item on the grocery shopping list?  
Well, that's what the Eat Well Feel Well Garden & Nutrition Project is for. This year, Rankin Elementary is one of six schools in Tarrant County selected to participate in the project. It aims to empower participants to grow their own food and become more active as a family.  
"I am excited for these kids to learn where their food comes from, how to grow it and how to eat healthier," said Eat Well Feel Well Program coordinator Melanie Early. "I am also excited about bringing the family engagement side of the project to this community." 
Funded by the Tarrant County American Rescue Plan Act grant and implemented by the Texas A&M AgriLife Extension, the project provided all the necessary materials for the campus to build their very own fruit and vegetable garden. 
Last week, Rankin celebrated the groundbreaking of their new garden in the school's courtyard. Students started by building planter boxes, pulling weeds and placing the dirt for their future crops.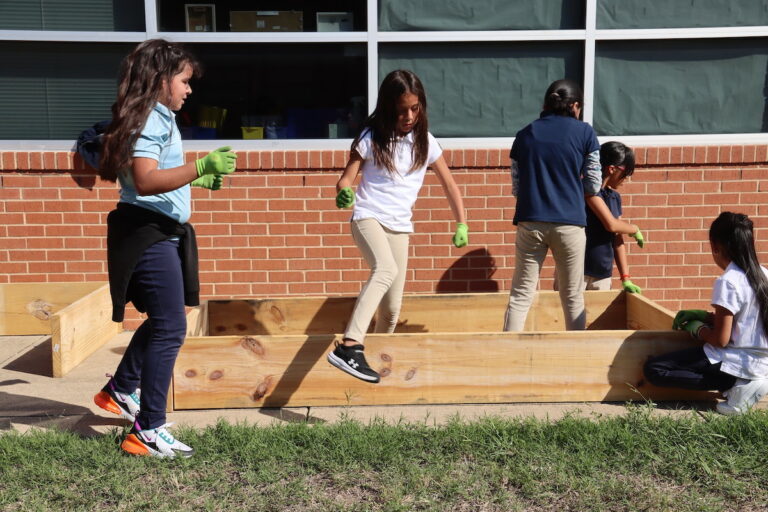 "It's a great opportunity for this community," said Rankin principal Nancy Zayas. "They go to the store and get their food, but the idea of gardening is not something that they would normally get to do."  
From lettuces, beans, carrots and more, each student will learn about planting several types of cool-weather crops during school.  
This past summer, teachers from Rankin attended a professional development series that gave them all the tools and curriculum needed to put the project into action. Each of these lessons also aligns with TEKS and STAAR standards.  
Rankin's family engagement liaison San Juan Mata was also a big part of making this project possible.  
"She is key to bringing in our parent community," said Zayas.  
As increasing family engagement is one of the project's biggest goals, it will offer many different programs for Rankin families to learn how to grow, cook and eat their very own fruits and veggies.  
"I am so excited," said Mata. "Parents learning and being involved with their kids is exactly what this school needs."  
Each program will also apply physical activity challenges and guide families on how to get their own garden started at home.  
Once the crops are harvested, students can take their fruits and veggies home for their families to use instead of spending money at the grocery store. The program also hopes to donate some of the crops to the Tarrant County Homeless Coalition. 
"It's very important to give back to the community when you're trying to be a part of it," said Early.  
A fun, hands-on experience might be all it takes. Getting your kiddos to eat their veggies just got a little easier.