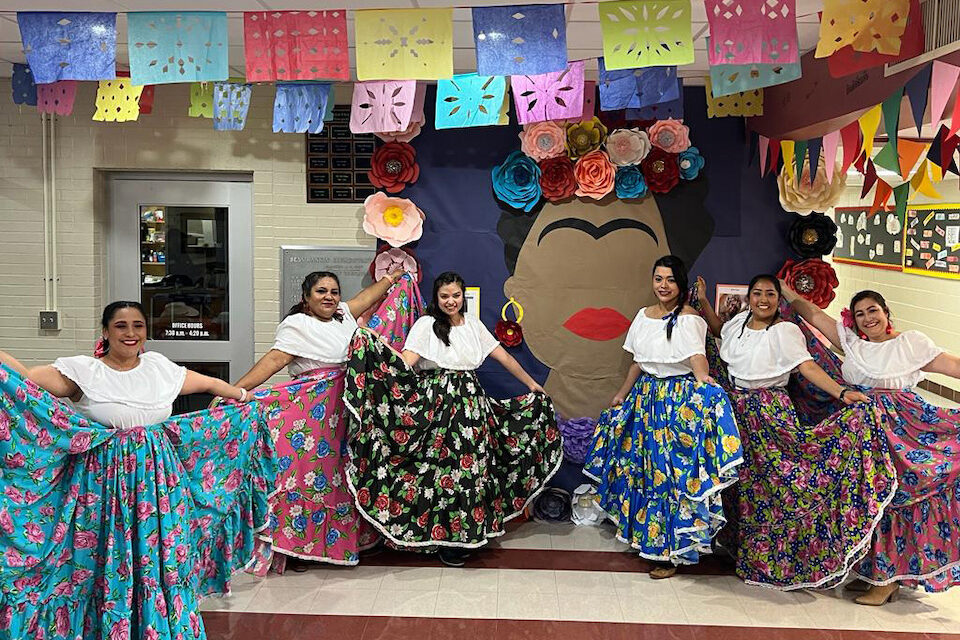 Mothers join with students 
Rankin Elementary School closed out Hispanic Heritage Month last Thursday with a performance that included students AND parents.
"Our Rankin Ballet Folklorico Group performed during our Hispanic Heritage Month Celebration last week alongside performances from our pre-K students, Rankin choir group and other students who led the program," said Rankin principal Nancy Zayas.
That's right – Rankin has its own ballet Folklorico group, and its dancers are Rankin mothers and staff.
The unique group is directed by San Juana Mata, Rankin's family engagement liaison.
"We really appreciate our volunteers," Mata said. "It is very important to have parents involved in our school and this is a way to engage them to come to Rankin." 
Three mothers danced in the Folklorico group's performance and others helped decorate for the event. Mata is also one of the dancers along with two Rankin teacher assistants.
The group of six dancers performed "El Son de la Negra" and "Tao Tao."
"It is important to celebrate this time to recognize the many contributions and achievements of diverse cultures and extensive histories of the American Latino community and the impact to our community," Zayas said.